HTC ThunderBolt Android 4.0 Update Confirmed
HTC has apparently heeded our call for answers in regards to the HTC ThunderBolt Android 4.0 Ice Cream Sandwich update as the company has put up a new post on its Facebook wall that not only confirms the update will indeed be coming for the company's first 4G LTE smartphone, but that it will also be coming for the HTC Rhyme and the HTC Droid Incredible 2.
This is fantastic news for ThunderBolt owners that may have been thinking that HTC would leave out in the cold, we were starting to feel that way too, and although the company neglected to give any sort of time frame, we at least know that it's coming.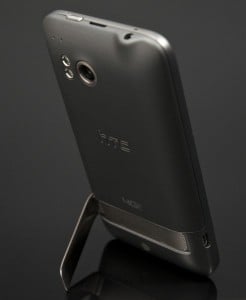 The company also re-affirmed its commitment to bringing Android 4.0 to the HTC Rezound, its latest 4G LTE smartphone release on Verizon as well as for the HTC Raider on Canadian carriers Bell and Rogers.
(Read: HTC ThunderBolt Owners Deserve Some Android 4.0 Answers.)
Obviously, the big story here is the HTC ThunderBolt which, in our opinion, saw one of the most bungled launches in history, a launch so bad, that we think it directly impacted HTC's poor smartphone sales in the latter half of 2012.
It likely also led to a shift in HTC's vision for this year.
The manufacturer has stated that it will be releasing fewer phones in 2012 but the phones that it does release will have great battery life and designs that don't feature the bulk that previous HTC phones had.
(Read: Blame the ThunderBolt for HTC's Poor 4G LTE Smartphone Sales.)
The first of these devices will be arriving at the Mobile World Congress in the forms of the HTC One X, One S, and possible, a few others as well.
So it's nice to see that HTC has finally decided to let HTC ThunderBolt know its plans in regards to the Android 4.0 update and now, we just have to sit and wait for the company to give us a specific date.
(Read: 4 HTC Smartphones That Could Launch in February.)
The sooner the better right?

As an Amazon Associate I earn from qualifying purchases.