HTC Thunderbolt Armor Carbon Fiber Skin from BodyGuardz Review (video)
The HTC Thunderbolt is a nice phone that  fits easily in your pocket even with a large 4″ screen, but the back of the device is so slippery that I've dropped mine a few times already and almost dropped it a dozen more. When I saw the HTC Thunderbolt Armor Carbon Fiber skin from BodyGuardz I had to give it a shot. The Carbon Fiber Armor skin adds protection and offers a bit more grip when holding the Thunderbolt thanks to the carbon fiber texture.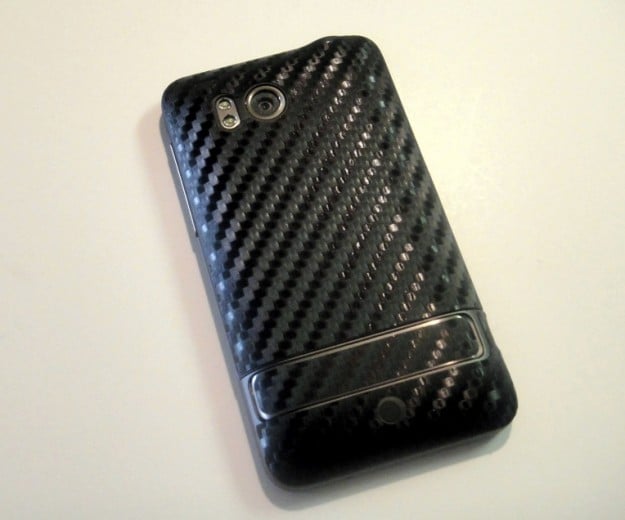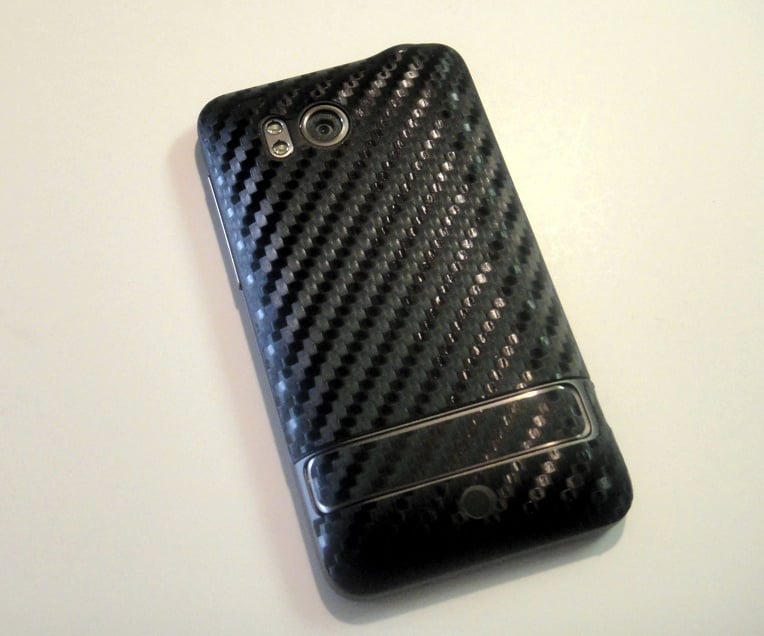 The BodyGuardz HTC Thunderbolt Armor Carbon Fiber skin comes in black and white and retails for $19.95. With the purchase you get back coverage for the HTC Thunderbolt and a screen protector as well. BodyGuardz sent us over the black version to test out and we really like it.
HTC Thunderbolt Armor Carbon Fiber Installation Video:
Installation: The BodyGuardz Armor Carbon Fiber Skin is custom cut to fit the HTC thunderbolt and includes three easy to install pieces, including one for the kickstand. The installation process is fast and pretty easy. We really liked that we could easily remove and reapply until we got the skin right where we wanted it.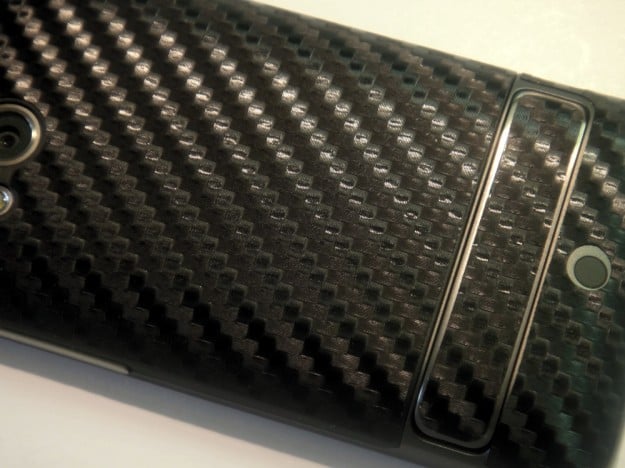 Skin: The look and feel of the skin is top notch. There is very nice texture to the carbon fiber skin which makes it feel nice to the touch and adds a small amount of grip when you are pulling it out of your pocket. The skin covers the rear of the phone, and stops at the edges. Thankfully, with a bit of rubbing, the edges seal down well so that you don't really feel an edge on the skin. This is important to me, because if there is a noticeable edge on a skin I am apt to pulling it off over time.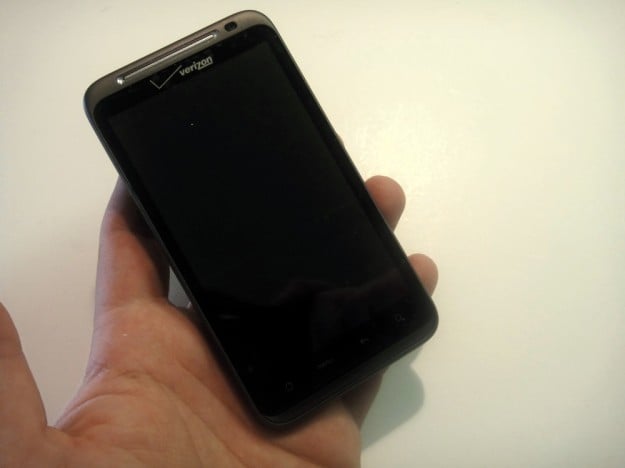 Screen Protector: The screen guard that ships with the BodyGuardz skin is also pretty easy to install and is completely clear after 24 hours. The screen protector can be felt a little over the bare screen, but it isn't a bad thing in this case. Some screen protectors are thick enough that dragging across the screen is a chore, but that's not the case.
Conclusion: The BodyGuardz Armor Carbon Fiber skin is a great way to protect the HTC Thunderbolt without adding a lot of bulk. AS an added bonus, it makes this slippery phone a bit easier to hang on to and looks nice while doing so. Thanks to the included screen protector, we think the $19.99 price tag is jus right for this essential Thunderbolt accessory.
BodyGuardz makes an array of skins for all type of devices including the iPhone and iPad. We will be reviewing the iPad 2 Armor Carbon Fiber skin and screen protector shortly.
BodyGuardz Armor Carbon Fiber Skin Gallery: