HTC Thunderbolt Firmware Update Leaks with GPS, 4G and Other Fixes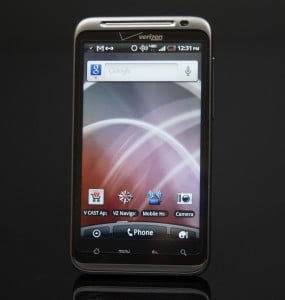 The HTC Thunderbolt may be one of the hottest phones on market, but that doesn't mean that Verizon's first 4G LTE phone isn't without issues. Early users have reported battery life issues, problems switching between 3G and 4G as well as others.
The good news is that HTC and Verizon seem to be working on these and other issues and it looks like a new radio firmware has leaked and is available for rooted HTC Thunderbolt owners to begin using today. If you can't wait, check out the details below, if you aren't familiar with rooting and ROMS, you may just want to wait for Verizon to deliver this over the air.
The new Thunderbolt RUU, radio firmware, has leaked and brings the following fixes:
SQLite API
GPS Location Services
LTE/3G Transitions
Audio Recording
Video Playback
Proximity Sensor drain
The origin of this source claims that the new firmware comes direct from a source at HTC and is likely to be rolled out to users in this form or a slightly altered one in the near future.
If you can't wait, and you have a rooted HTC Thunderbolt with s-off, you can flash the new radio to your Thunderbolt and enjoy the fixes today.
Make sure you use hboot to install the new radio and follow these instructions from xda member Kid_Cudi;
Backup Apps in Titanium

Reboot into recovery – nandroid

wipe data/cache/dalvik

power off then boot into hboot

flash radio (place radio img on sd card root)

boot into recovery

flash rom

reboot

enjoy
You can use the new radio with most, perhaps all, HTC Thunderbolt ROMS, but keep in mind this will wipe your phone. The files you need can be found in the xda developers forum.
Keep in mind that Verizon is able to see what radio version you are running, which doesn't appear to be an issue right now, but it is worth noting.