HTC Thunderbolt Gets a Teardown & Repair Video from DirectFix.com
If you've broken your HTC Thunderbolt or just enjoy watching tear down videos, check out the DirectFix.com video of the HTC Thunderbolt going under the screw driver, as it is dissected to replace a broken screen.
No one wants to open their phone like this since it voids your warranty, but if you broke your screen like the one in the video, then you might need to tear it apart very carefully in order to get it working again. Self repair can save you money so you don't have to pay an arm and half a leg to get HTC or another repair shop to fix it.
This is not for the faint of heart so proceed at your own risk. Of course if your phone's screen is already toast and you don't have an insurance or special warranty plan in place before you broke it, then you don't have anything to lose.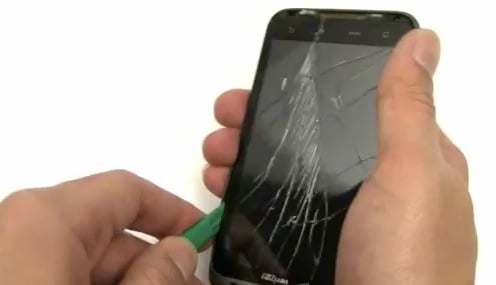 To avoid having to pay for expensive repair bills for things like broken screens or phones broken due to your own negligence, we recommend most users get some form of additional warranty or device insurance. A good site that sells warranty plans for electronics is Square Trade. A 2-year warranty on an Android phone, like the HTC Thunderbolt, is $124. If you purchase device insurance from Verizon, you would pay $6.99 a month and then $99 if you actually needed to use the service, which adds up to quite a bit more. You can also check with your home owners insurance to see if your smartphone might be covered under that plan or with an add on plan.