HTC ThunderBolt Gingerbread Update Roll Out Is Imminent
Yesterday, we learned from an HTC rep that the HTC ThunderBolt's Gingerbread update was still on track for a release in September and that it would be rolling out to owners very soon. As it turns out, the HTC Twitter account was not full of it as the ThunderBolt's Gingerbread update changelog has appeared over on Verizon's website, a sign that the update is primed and ready for a roll out.
Update: The HTC ThunderBolt Gingerbread update is now available. The changelog you see below is wrong. Verizon pulled it.
The update is going to be build 2.11.605.3 and it's going to be bringing quite a few enhancements besides Gingerbread itself. So, let's take a look at what you ThunderBolt owners should be getting very, very soon.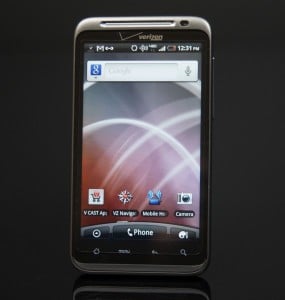 Here's what you'll see:
Enhancements:

+ Download Manager App:
New App to manage all of your downloads from web browsing,
email attachments and other apps.

+ App and Power Management Details:
Under Manage Applications, a new "Running" tab displays a list of active
applications and the storage and memory being used by each. Power
efficiency mode option has also been added under Settings > Power.

+ New Desktop User Interface:
New widgets, icons and screens with refreshed colors.

+ Dock Icons:
Static Phone, App Launcher and Contacts icons are replaced within a
customizable dock. Three swappable icons and the App Launcher icon
are fixed to the Dock at the bottom of all home screen panels for easy
and instant access.

Additional Device Features:

+ Alarm notifications will no longer appear while in Emergency Mode.
+ Improved data connectivity.
+ Improved audio quality while using Bluetooth®.
+ Decreased wait time when saving audio attachments.
+ V CAST Tones now comes preloaded.
+ New Google Books app.
+ Enhanced UI for data roaming.
+ SMS messages send to correct recipient.
+ Reduced Force Close errors while using TuneWiki.
+ Reduced Force Close errors when using the front camera.
+ Audio on BT Car Kit no longer reroutes to phone when receiving a SMS message.
Not a bad haul right? It would be nice if they included a bigger battery with the update but alas, these enhancements are going to have to do. Be on the lookout for the official roll out soon folks.
It's finally, really, truly, just around the corner.
Via: Android Central

As an Amazon Associate I earn from qualifying purchases.