HTC ThunderBolt Gingerbread Update Rolling Out June 30th?
Consider us skeptical at this point because this all sounds too good to be true but it appears that the HTC ThunderBolt's Gingerbread update, Android 2.3.4 to be exact, will be rolling out on June 30th and will be bringing a host of goodies that should get ThunderBolt owners excited.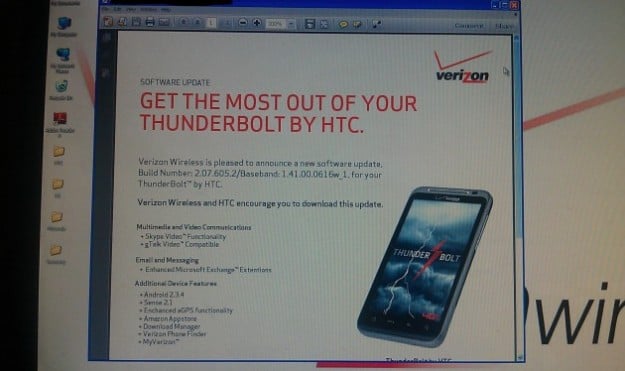 Some evidence popped up last night indicating that the ThunderBolt Gingerbread update is not only going to bring Android 2.3.4 to the device but would also be bringing Skype with video support, the Amazon Appstore, Google Talk with video chat support joining the Nexus devices, Sense 2.1, enhanced GPS, Download Manager, MyVerizon, and Verizon Phone Finder.
Oh, and above all, it'll probably fix the ThunderBolt reboot issues. Yup, the update is pretty much the exact thing that ThunderBolt owners have been dreaming about and June 30th is looking like the day it will arrive.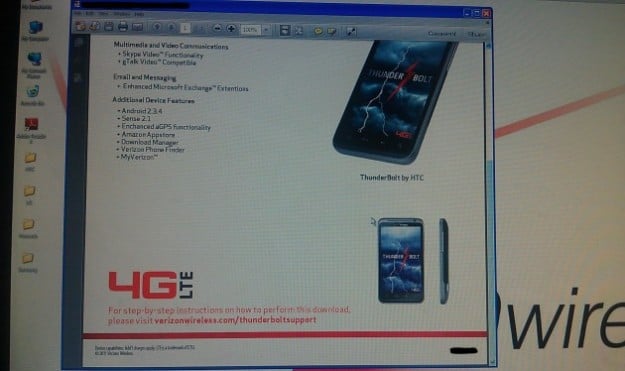 We had heard that the end of June was a likely candidate for the update and it appears that the software is right on schedule. So keep those fingers crossed and hope that this is the real deal.
Via: Android and Me

As an Amazon Associate I earn from qualifying purchases.