HTC ThunderBolt Gingerbread Update Rolling Out Once Again
The HTC ThunderBolt Gingerbread update appears to have made its triumphant return to the airwaves, something that we expected to happen sometime this week, and it's now pushing out to ThunderBolt owners.
I've heard from a few different people around the U.S. who were able to pull the update and I'm now seeing other places reporting the news so I think it's safe to assume that we're finally amidst another Android 2.3 roll out.
Let's hope that HTC and Verizon got it right this time and have taken care of the bugs that have plagued the device ever since round one of the Gingerbread update was pulled.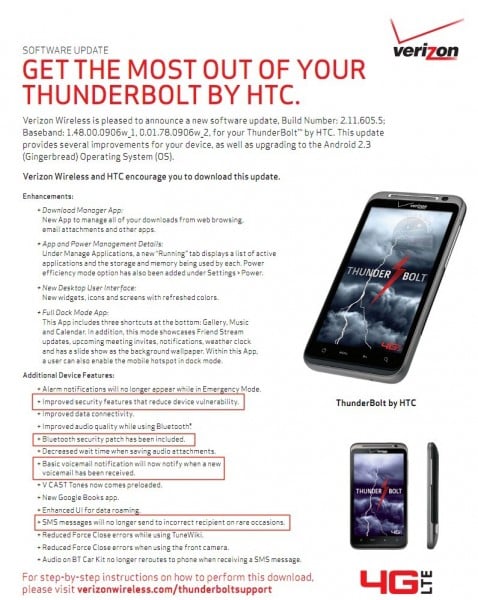 Right now, it's unclear whether or not it's an OTA update or it can be pulled manually. If you want to give it a go and try and pull it, all you have to do is, on your phone:
Settings>Software update>Check new
If it's available for you, you'll be prompted to update. If not, feel free to sit there and try and pull it for as long as it takes.
All kidding aside, I hope that the update goes smoothly and do let us know how it works out.

As an Amazon Associate I earn from qualifying purchases.