HTC ThunderBolt Gingerbread Update Suffers A Setback
Last we heard from the HTC ThunderBolt Gingerbread update, it had missed its rumored June 30th release date. Things have been pretty much dead in terms of news for the update and it appears that there is a good reason for that. An HTC rep has confirmed to a ThunderBolt owner that the update has been pulled back due to issues and that there is no estimated time frame for those issues to be resolved. In other words, the update has been delayed and it might be awhile before we see it roll out. For those of you curious, here is what the HTC rep said about the update.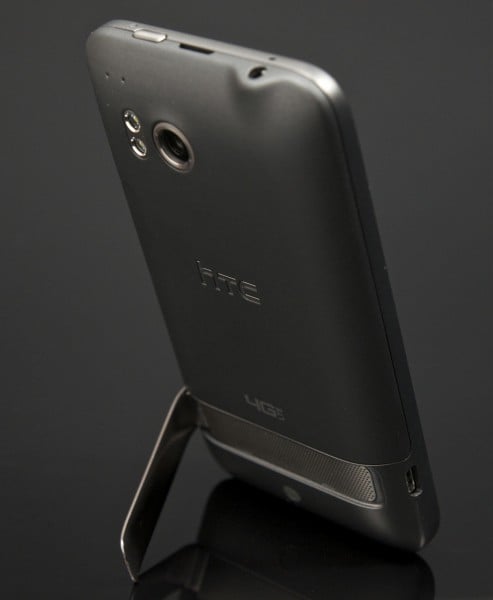 Dear Shannon xxxxx

I understand how important it is to have the latest update for your device. Unfortunately, it is the latest update to 2.3 that is creating this to happen. HTC has pulled back this update to keep future customers from receiving the update. We are working on getting this update fixed, when the update is relaunched you will receive a notification on your device. Unfortunately, there is no estimated time frame on when this issue will be resolved. Shannon, we do apologize for any inconvenience that this may cause. To send a reply to this message or let me know I have successfully answered your question log in to our ContactUs site using your email address and your ticket number 11USCW30ENA002669.

Sincerely,

Samantha

HTC
Now, before you get too heated, remember this. HTC and Verizon had to deal with that reboot problem and the update for that probably set Gingerbread back a little bit. And second, they are probably make sure this update doesn't make the HTC ThunderBolt go bonkers. It already has had plenty of issues and the last thing it needs right now are more problem so it's smart that they are taking their time with the release.
That being said, the wait is painful, I know. Keep in mind, this was an HTC rep and not the company itself, so it's possible that a release could be closer than this employee made it appear.
Keep those fingers crossed, folks.
Via: Droid-Life

This article may contain affiliate links. Click here for more details.