HTC ThunderBolt Owners Deserve Some Android 4.0 Answers
Earlier today, HTC announced that it would begin rolling out Android 4.0 Ice Cream Sandwich to its devices by the end of March. The first batch of devices that will be getting the Android 4.0 update include the HTC Sensation, HTC Sensation 4G, and the HTC Sensation XE. In addition, the company confirmed that a number of other devices would be seeing the update in the future.
Let's run down that list real quick.
HTC Rezound. HTC Vivid. HTC Amaze 4G. HTC EVO 3D. HTC EVO Design 4G. HTC Incredible S. HTC Desire S. HTC Desire HD.
There are quite a few devices missing from that list. Though, none more glaring then the absence of the HTC ThunderBolt, the first 4G LTE smartphone that was released on Verizon's next-generation back in March.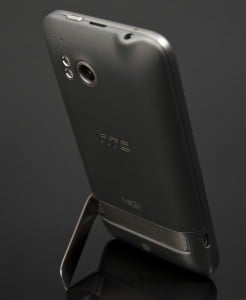 If you're an HTC ThunderBolt owner, you probably already know where I'm going with this.
For those that don't own one, let's make a long story short.
HTC and Verizon manage to completely screw up the launch of the HTC ThunderBolt back in March of 2011. After finally getting the phone out after the bungled launch, owners are immediately greeted with a ton of issues.
Battery life, freezing, random reboots, a broken mobile hotspot, amongst other issues.
Needless to say, people were frustrated. Especially because the issues took months to iron out. Smartphones aren't toys. They are expensive pieces of hardware that require contracts and monthly payments. So oddly enough, people wanted what they paid for.
A working smartphone.
It wasn't until HTC and Verizon rolled out Gingerbread in October that the problems seemed to simmer. Oh yeah. Did I mention HTC ThunderBolt owners had to wait seven months for Android 2.3 to arrive?
What I am getting at is that it took seven months for HTC and Verizon to make owning an HTC ThunderBolt a semi-enjoyable experience. They wasted seven whole months of the two years that many signed up for when they bought the darn thing.
And I think that the companies owe ThunderBolt owners something.
Something beyond a promise not to release bulky devices with terrible battery life in 2012.
How about breaking the silence about the Android 4.0 Ice Cream Sandwich update for the HTC ThunderBolt? For better or for worse.
If this were any other device, I wouldn't be opening my mouth. I know how hard it is to prepare a major Android update for a phone not called Nexus and I know that companies don't want to throw dates around or say stuff that might end up haunting them.
But trust me on this, HTC and Verizon. HTC ThunderBolt owners have gone through smartphone hell and back and I am pretty sure they can handle anything you throw at them.
So throw something.
"No, the HTC ThunderBolt won't be getting the update."
"Yes, it will get it sometime in 2012."
"Yes, it will get it sometime in 2013."
But not silence, anything but silence.
If I had my way, HTC ThunderBolt owners would be first in line for the Android 4.0 update after all the garbage they put up with. Instead, they will be one of the last in line, put on the back burner once again.
Been wondering why HTC's 4G LTE smartphone sales were terrible in the fourth quarter of 2011?
There's your answer. Loyalty is a two way street.
So, how about it HTC?
Verizon?
How about letting ThunderBolt owners know if they should trade in their ThunderBolt for an Android 4.0 device or if they should endure?
The benefits of Android 4.0 are many and I think those who spent hundreds and hundreds of dollars on a phone that was on par with a paper weight for seven months deserve to know if they are going to see them.
Who else is frustrated?

As an Amazon Associate I earn from qualifying purchases.