HTC Thunderbolt: Skype Android App Security Upgrade Available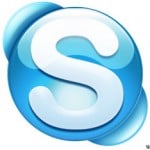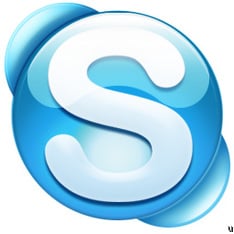 Skype released a new version of its Android app to address security concerns. A pre-release version of Skype was leaked last week for the HTC Thunderbolt. Those who installed it risked exposing personal information including date of birth, account balance, address, phone number and more.
Those who've installed Skype on the HTC Thunderbolt should upgrade immediately.
The HTC Thunderbolt, Verizon's first 4G LTE phone, was not compatible with the version of Skype's mobile app that allows video calling at lunch. The leaked version of Skype added the feature for HTC Thunderbolt users and many rushed to install the app. You can read a review of Skype on the HTC Thunderbolt here and see a video demo above.
The security concerns were exposed a couple of days later.
Skype just sent out a mass email to Android user who've installed the app. In the email, Skype's chief information security officer states that there have been no reports of malicious attacks and that the company's engineers worked through the weekend to patch things up. Here's the email in its entirity:
After a weekend of developing and testing we have updated a new version of the Skype for Android application onto the Android Market, containing a fix to the vulnerability reported to us on Friday. Please do update to this version as soon as possible in order to help protect your information.

We have had no reported examples of any 3rd party malicious application mis-using information from the Skype directory on Android devices and will continue to monitor closely. Please rest assured that we do take your privacy and security very seriously and we sincerely apologise for any concern this issue may have caused.

Adrian Asher

Chief Information Security Officer

Skype Information Security
The new version of Skype for Android is 1.o.o.983 and is available now in the Android market.  Unfortunately, it looks like you won't be able to place or receive video calls via Skype for the time being.
Verizon 4G LTE users, which pretty much means Thunderbolt users for now, will have to wait until the middle of the year to get Skype video calling. This feature was announced back in January during CES 2011.

This article may contain affiliate links. Click here for more details.