HTC ThunderBolt Update Now Available
It appears that Verizon finally got its act together as the carrier has finally released the long awaited HTC ThunderBolt update that was delayed indefinitely because of unknown issues.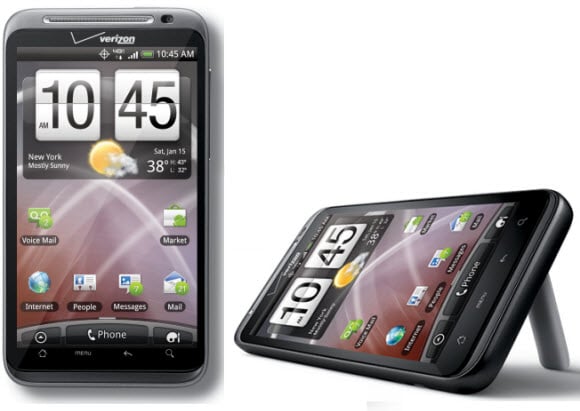 Verizon originally announced that the OTA update would begin to roll out starting May 4th, however soon after, the carrier delayed it and put up a 'Coming Soon' message on the HTC ThunderBolt update support page.
HTC ThunderBolt owners will want to manually check for the update today and select Settings > Software > Check New. You should see a prompt that will allow you to install a 35MB file that should only take a few minutes to get up and running.
As a reminder, here is what the ThunderBolt update brings to the table:
Enhance data connectivity when accessing the Verizon 3G network
SMS and MMS messages are stored properly in the Messaging Application (Inbox, Sent, etc.)
Timing for device activation has been improved
"Backup Assistant" is correctly displayed in the Application menu.
Stability improvements for data centric applications such as Facebook, KAYAK, Yahoo! Mail, My Verizon and more.
Accurate location is displayed when accessing the Weather Widget.
Quickly load GPS updates for Google Maps and VZ Navigator.
Anyone out there got this up and running? How is 3G?

As an Amazon Associate I earn from qualifying purchases.