HTC Unlocks More Bootloaders, Makes Motorola Look Silly
We've recently put HTC under fire for its handling of the HTC ThunderBolt's Android 4.0 update, but that doesn't mean that the company treats all of its customers poorly. In fact, HTC's change in policy in regards to locked bootloaders was one of the bright spots last year in the mobile world. And the company keeps delivering on that promise as it has released bootloader unlocking tools for some of its aging devices.
Since last year, HTC has been supplying owners of its devices with a way to unlock the bootloaders on their devices. Bootloaders keep your phone locked down meaning, you can't install custom ROMs, skins, what have you. Once owners download the unlock tool from HTC, they're able to free their device from the chains and tailor their device to their liking.
This is something that Android owners and enthusiasts covet, and it has been great to see HTC delivering on its promise. Unlike companies like Motorola who promised to get the bootloaders on its phones unlocked in 2011, only to remain tight tipped well into 2012.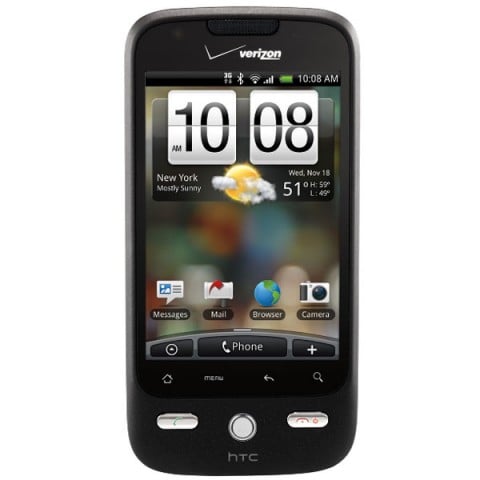 It's a shame that phones that are as old as the Droid Eris are seeing their bootloaders get unlocked while high-end phones like the Droid 4 and the Droid RAZR MAXX remain bolted down and shut.
(Read: Motorola Droid 4 Review.)
(Read: Motorola Droid RAZR MAXX Review.)
So which phones have been unlocked?
Bootloader unlock tools are now available for the HTC Droid Eris, HTC Hero, HTC Legend, HTC MyTouch 3G and the HTC MyTouch 4G. All elder devices but we're sure that there are still plenty of owners out there who are elated about the news.
Don't get excited just yet though.
You'll want to remember that downloading and using the bootloader unlock tool will more than likely break the warranty on your device. To some, that's a big deal, and a reason to pass on what HTC is offering.
For those that aren't worried, you can find the unlock tools at your disposal over at HTCDev.com.