HTC unveiling 'what's next' on April 12th, is it the HTC Pyramid?
HTC has sent out invites, to Engadget at the very least, to an event taking place on April 12th in London setting up a possible launch of the very much rumored but very much real HTC Pyramid which is expected to be T-Mobile's version of the HTC EVO 3D.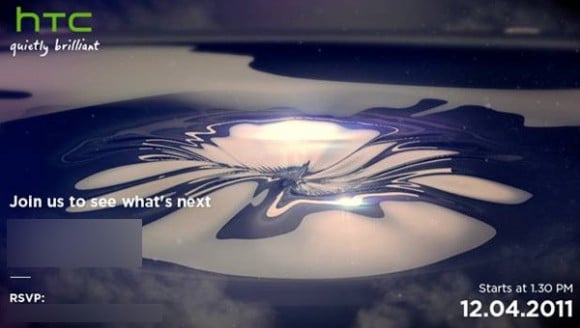 The invite doesn't reveal anything other than to say that the company will be introducing 'what's next.' It seems that the event will be taking place during the Microsoft MIX 2011 developers event, but a Windows Phone 7 unveiling seems unlikely at this point.
Instead, HTC could launch their highly anticipated HTC Pyramid which just yesterday was confirmed to have a qHD display and the same HTC Sense 3.0 that Sprint's HTC EVO 3D has on board meaning, this could be a European version of the EVO 3D without the 3D.
If true, customers hoping to get it on T-Mobile USA could be out of luck.
The HTC Pyramid is expected to feature a 4.3 inch qHD display, dual-core 1.2 GHz processor, 8MP rear cam; VGA front cam, HSPA+ speeds, as well as Android 2.4 – although Gingerbread would not be surprising.
If not the Pyramid, what do you think HTC will unveil on the 12th?

As an Amazon Associate I earn from qualifying purchases.