HTC Vigor Appears in First Official Image
We have seen the HTC Vigor before in photos, a phone that may or may not be the HTC ThunderBolt 2, but we have never seen the upcoming device in a photo this crisp. Pocketnow has uncovered the first press shot of the upcoming smartphone and it gives us a very clear glimpse at its form factor. It matches up with those photos that we saw before so it's pretty safe to assume that this is indeed the HTC Vigor.
Now, the photo doesn't reveal much else beyond the design so we're still left with a whole bushel of questions. When's it coming? What kind of features does it have? Will it be a 4G LTE phone?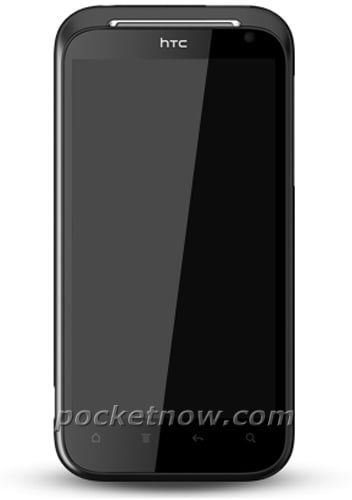 Previous rumors peg the HTC Vigor as a Verizon superphone.
It's supposed to have a 4.3″ 720p HD screen  with 1280×720 resolution, a 1.5GHz dual-core processor, 1GB RAM, 16GB internal storage, 8MP rear cam, 2MP front, Android 2.3.4, a new version of HTC Sense dubbed Sense 3.3, Beats Audio technology, and yes, 4G LTE.
It passed through the FCC with LTE radios.
In other words, this is a monster. As for a release date, we've heard October and now that this image is out in the open, one can only wonder if things are about to heat up for the HTC Vigor.
Excited?

As an Amazon Associate I earn from qualifying purchases.