HTC Vigor Photos Surface for the First Time
Earlier today we got our first glimpse at one mythical beast, the Samsung Galaxy S II and its three variants for AT&T, Sprint and T-Mobile, and now we have a glimpse at another unicorn. No, not the iPhone 5. The upcoming HTC Vigor for Verizon that is rumored to be coming out in October.
The HTC Vigor has been rumored to be a monster smartphone and very well could be the first HTC smartphone to showcase the company's new partnership with Dr. Dre's Beats. It's also probably going to tempt some of you who are waiting for the Droid Bionic to wait a little longer to see what this phone is all about.
The photos, courtesy of Droid-Life, give us a good look at the phone's form factor which sort of resembles a Droid Incredible. Maybe it's the elusive Droid Incredible HD that we had heard about so long ago.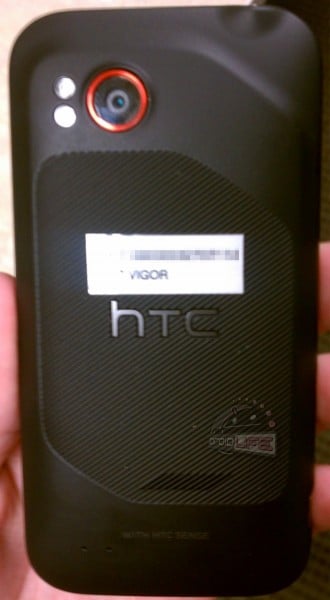 We see the red. We see the blown up camera.  We see a contoured backing made of black rubber. We also see a front-facing camera. And last but not least, we see a large touchscreen.
No 4G LTE logo though but this is obviously a testing unit so let's hold off on the moaning and groaning for now. Rumored specs peg this thing as having a 4.3″ HD screen, 1GB RAM, 16GB internal storage, and a 1.5GHz dual-core processor which, if true, make this thing a force to reckon with.
I like what I see, what about you?