HTC Vigor Sees 4G LTE, Global Roaming, and Real Name Confirmed
It has been awhile since we saw our old friend the HTC Vigor come to the surface so it's refreshing to see that it's still alive and ticking. The pulse comes in the form of a leak showing off Verizon's internal system and it seems to confirm a couple of different things.
First, it tells us that the phone is going to have 4G LTE on board when it launches.
Second, it tells us that this will be a phone with global capabilities.
And third, it appears that we finally have the HTC Vigor's real name which will, unsurprisingly, be the HTC Rezound.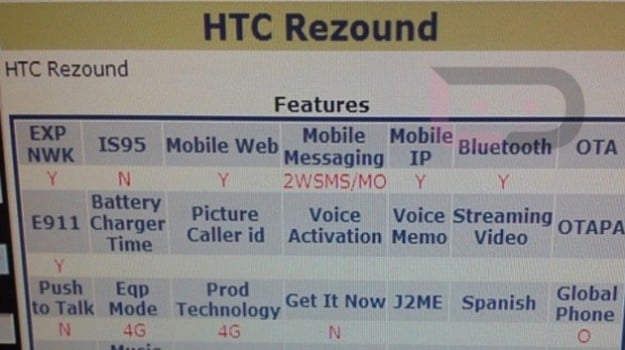 None of that is set in stone as we haven't had an announcement yet but it's what you should expect when HTC finally reveals the device to the public. As for a release date or pricing, nothing of the sort is listed here so we're still in the dark.
Last we heard, October 20th was the day, but seeing as though Samsung and Google will be announcing the Galaxy Nexus – a device that I think trumps the Vigor – on October 19th, it'll like arrive days or weeks after.
So, how does the HTC Rezound sound?
Personally, I think they should have stuck with Vigor.
Via: Droid-Life

As an Amazon Associate I earn from qualifying purchases.