HTC Vivid Gets Android 4.0, LG Thrill 4G Gets Android 2.3
Two AT&T Android handsets have been graced with major Android updates today with the HTC Vivid Android 4.0 Ice Cream Sandwich update now officially rolling out and the LG Thrill Android 2.3 Gingerbread update becoming available to owners of the 3D smartphone.
Some HTC Vivid owners have been able to pull down the update for a couple of days now but the update has become official today.
The update is going to come with all of the enhancements that Android 4.0 brings along with it and it will also bring HTC Sense 3.6 as well. HTC Sense 3.6 isn't exactly Sense 4.0, the new UI that HTC will be bringing with the HTC One Series, but it's new nonetheless.
The Vivid will also now have Beats Audio support when the device is connected to a speaker or a pair of headphones.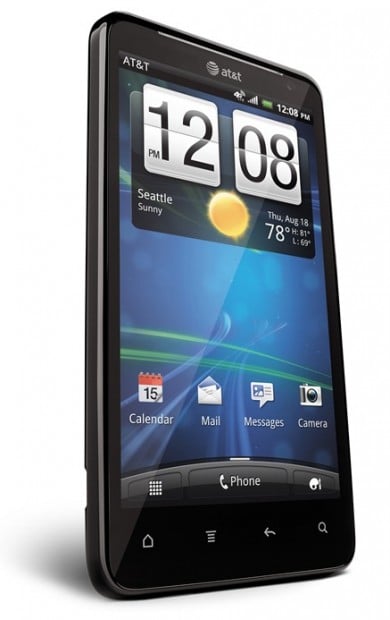 Read: Guide to Android 4.0 Ice Cream Sandwich.
Users should be able to pull the update through the Settings on the HTC Vivid.
As for the LG Thrill 4G, Android 2.3 has been a long time coming, but it's finally here. Along with Gingerbread itself, there will be the usual enhancements and fixes that generally come with major Android updates.
And while that's great,  LG has decided to make the update process painful.
Instead of pulling the update, users will have to install it using the LG Mobile Support Tool. Clearly, that's not the optimal installation method but that's how Thrill 4G owners are going to have to do it.
At least for now.
In any event, it's nice to see AT&T push out some major Android upgrades, especially that Android 4.0 update for the HTC Vivid.
We can only hope that more updates are just around the corner.

As an Amazon Associate I earn from qualifying purchases.