Huawei Activa 4G Hits MetroPCS for $149 Off-Contract
Those looking to get an extremely cheap 4G LTE smartphone off-contract might want to check out the newly released Huawei Activa 4G which has just arrived on MetroPCS.
The Activa 4G is currently available online and in MetroPCS retail locations and it retails for a mere $149 off-contract. That means that customers won't have to sign the typical dotted line for a new two-year contract.
That price point makes the Activa 4G the cheapest 4G LTE phone on the market. Sadly though, the offer is only for a limited time. MetroPCS hasn't said when it would change the price  but it looks like it might jack it up to $249.99 off-contract when it does. That means means that those that want to take advantage of the offer should think about doing it soon.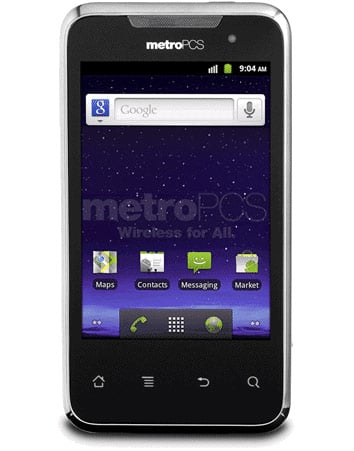 Now, don't expect a spec juggernaut. The Huawei Activa 4G is not that.
It offers a 3.5-inch, 320 x 480 screen, a 5MP rear camera that has flash, a 4GB memory card, an 800MHz processor and it runs Android 2.3 Gingerbread.
MetroPCS has not said whether it will get the bump to Android 4.0 Ice Cream Sandwich, Google's current operating system.
There is also a VGA front-facing camera on-board for video chatting purposes.
It will also run on MetroPCS' 4G LTE network, which, while not as fast as Verizon's or AT&T's, is definitely faster than normal 3G data speeds.
The phone is the first 4G LTE phone from Huawei that is available to U.S. customers and it probably won't be the last.
Huawei is aiming to make a splash in the U.S. market this year and while the Activa 4G might not be the phone that captures peoples attention, we expect some other releases down the road.

As an Amazon Associate I earn from qualifying purchases.