Huawei Android 7.0 Nougat Update Release Info
The release of Android 7.0 Nougat took place way back in August, and now we're finally starting to hear when devices will see updates. More specifically, Huawei Android 7.0 Nougat update release details, which devices and more. Here's what you need to know about your Huawei phone and upcoming software updates.
For several months many Nexus owners have been testing and enjoying the Android 7.0 release. It's loaded with new features, improved battery life, multi-window mode and more. Luckily, most of that will also be coming to a slew of Huawei devices in early 2017.
Read: Android 7.0 Nougat vs Android 6.0: What's New
Before starting we'd recommend reading the link above. It is a detailed breakdown of everything that's new and different in Android 7.0 Nougat. Google delivered key upgrades across the board. Huawei's Mate 9 was released with Android 7.0 Nougat, but most other Huawei owners will need to wait until 2017 to get the same software. Read on for all the details.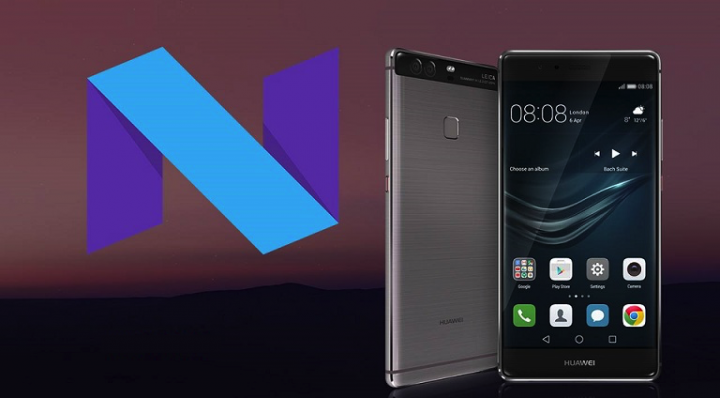 As expected, popular smartphones from all major manufacturers will see an update to Android 7.0 soon. Of course, if they haven't received it already. Select Sony, Motorola and LG phones have, but plenty of others are still waiting. Additionally, the update could skip right to Android 7.1 Nougat which is due to be released by Google in December.
That said, you're here to learn about Huawei Android 7.0 Nougat software updates. This week the company made some major announcements and confirmed six key software updates. We can expect more to be announced at a later date too.
Huawei Android 7.0 Nougat Updates
According to Huawei themselves, updates won't begin until 2017. Many were hoping for a December arrival, but that doesn't appear to be the case. However, the wait will be worth it. Along with Android 7.0 is a newly improved EMUI 5.0 with tons of great features.
Before we get into what's new or what's changing, here are the devices that will get Nougat first. According to Huawei and GSMArena.
Huawei Mate 8
Huawei P9
Huawei P9 Plus
Huawei P9 lite
Huawei Nova
Huawei Nova Plus
The popular and large Huawei Mate 8, the entire P9 series and of course the latest Nova Plus. These are some of the companies most successful smartphones, which makes sense as to why they're first on the list.
As for those wondering about another extremely well received device, the Huawei Honor 8, that will be detailed in the near future. Phones like the Honor 5x or Honor 8 will be announced on their own. Honor is technically a different brand that is a branch off from Huawei.
In closing, Huawei confirmed the Android 7.0 update will first be available as a beta test ahead of the global release date. Once that is concluded the official over-the-air update will begin sometime in 2017. We don't have a concrete date yet, but will update as soon as we know more.
What's New in Android 7.0 Nougat
Our link at the top of the page is an in-depth look at Android 6.0.1 Marshmallow vs Android 7.0 Nougat. Including everything that's new and different with comparison photos. It goes over many of the key changes, so start there. That said, Huawei devices run EMUI, which is their own skin similar to Samsung TouchWiz.
As a quick recap, the Huawei Android 7.0 update will bring improved performance, better battery life with "Doze" features, better split-screen multitasking, the recent apps button works like ALT+TAB and switches between the last used apps, and much more. Google has over 50 big changes in Android N. Like faster app installs, which are also smaller, a new JIT compiler, improved graphics and performance with the Vulkan API, revamped notifications with quick reply from the pulldown bar, customizable quick setting tiles and much more.
More specifically, Huawei claims that EMUI 5.0 and Android 7.0 Nougat is a vast improvement over previous iterations of their software. It will be more efficient, secure and user friendly. In fact, the settings and controls are their best yet. The company claims every step or process can be done in 2-3 clicks of the screen. Basically toning things down so it's easier to use and enjoy.
All said and done, not every new feature will be implemented by Huawei. Some will be changed to fit their style and brand, and so on. However, most of the core elements of Android 7.0 will be included.
Final Details
Again, we don't know exactly when Huawei Android 7.0 Nougat updates will begin. The company will announce information for the beta program in the near future, then deliver the update to select users. Once that is completed we can expect all of the devices mentioned above to see Android 7.0 in early 2017.
After those finish, others could be added to the list. Including the slew of well-rounded phones from Huawei wearing the Honor branding. The Honor 8 is still one of the best price to performance phones released in 2016. It will be even better once Android 7.0 Nougat arrives.
In closing, those with the Huawei P9, P9 Plus, P9 Lite or Mate 8 will be able to participate in the beta test of Android 7.0 Nougat. Stay tuned for more details, and we'll update as soon as we know more.

As an Amazon Associate I earn from qualifying purchases.