Huawei Fusion Brings Android to AT&T Prepaid for $110 Sans Contract
The new U8652 Fusion phone has begun shipping for AT&T's prepaid GoPhone service, which brings Android's price point down to just $110 without a contract. The phone comes with a 3.5-inch HVGA touchscreen and a 600 MHz processor alongside a 3.15-megapixel rear camera. The phone will also support an FM radio tuner along with RDS support to get track and station information.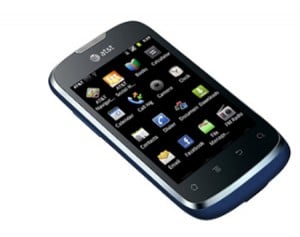 The specs of the Huawei device matches nicely with the LG Thrive, which was introduced about a year ago. The Thrive, a re-branded Optimus One smartphone, retails for $150 sans contract. The Huawei Fusion would be AT&T's lowest priced smartphone on its prepaid network. While the device isn't quite the geek's gadget dream come true, it does bring smartphone capabilities to a lower price point and may help spur mobile data adoption.
At the time of this writing, the phone isn't listed on AT&T's website yet, but it is listed on Walmart's site. The Walmart site lists the phone as out of stock online, but the device may be available in-store.
Via: Electronista