Huawei Honor 5x Hands-on & First Impressions
This week at CES 2016 Huawei took the stage and made multiple announcements, one of which is a brand new premium-looking all metal smartphone for only $199. And it's coming to the United States. The new Huawei Honor 5x has a lot to offer and here are some initial first impressions, and what potential buyers need to know.
Huawei is no stranger to well-rounded smartphones for a wallet friendly price, but most of them have never been available in the United States. That ends on January 31st when the Honor 5X goes on sale for just $199.
Read: Huawei Honor 5X: Fingerprint & Metal Design for $199
In 2015 the Moto G was a great smartphone for $179 or $219, but it's had to fight off other budget smartphones all year trying to out-due it. Many have tried and failed, but Huawei may finally have a winner. Here's our first impressions on the new Huawei Honor 5x.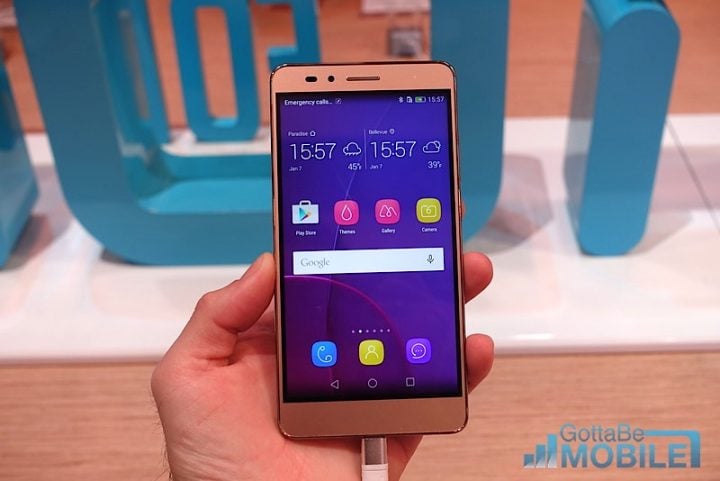 Those who can't afford to spend $500-600 on a smartphone or don't want to spend $199 or $299 and sign a 2-year contract are stuck choosing low end budget smartphones. Many aren't worth buying, with the exception of a few like the Moto G and some recent LG phones. In 2016 though, Huawei will be a solid $199 alternative for millions and millions of smartphone shoppers.
Read: 10 Best Cheap Android Smartphones
Buying a cheap or budget friendly smartphone usually means shoppers will be missing out on many key features. However, that isn't the case with Huawei's newest phone. While the all metal frame may not feel as premium as an iPhone 6s or the Galaxy S6, it's still made almost entirely of metal and feels great in the hand.
The Huwei Honor 5X comes with a big 5.5-inch 1920 x 1080p Full HD display and rather small bezels, so it doesn't feel like a huge phone. It's powered by an 8-core processor with 2GB of RAM, 16GB of internal storage and a micro-SD slot for expansion, Android 5.1 Lollipop (which is the only downside) and a big 3,000 mAh battery.
Around back is a 13 megapixel camera with an LED flash (5MP front camera) and the popular as of late fingerprint scanner. It works like most Huawei phones, and is one of the fastest and easiest fingerprint scanners to setup. Easier than the Galaxy S6 or Note 5, faster than the iPhone, and conveniently placed on the back right where most users rest a finger while holding the phone.
Did you catch all that? It has a powerful 8-core processor, a good camera, big and bright screen, a fingerprint scanner and a full metal design all for only $199. It's priced just above the Moto G, but offers a whole lot more.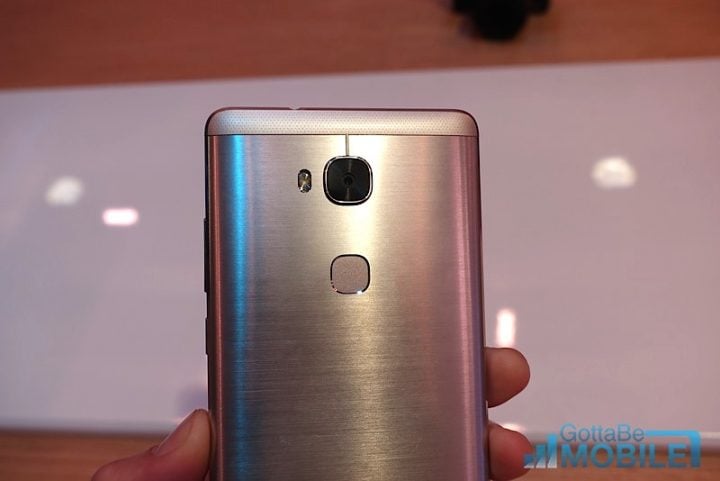 However, there are a few downsides to this relatively great phone. While it feels nice and durable in the hand, and somewhat lightweight, the metal also doesn't feel like an extremely premium smartphone. It doesn't feel like a tin can, but it's somewhat obvious this is a budget smartphone. This isn't a bad thing, it's just worth noting for those thinking the metal automatically means a heavy and premium feel to it.
Then there's Android 5.1 Lollipop, which shouldn't be on any smartphone released in 2016. Google announced Android 6.0 Marshmallow in September after a 6 month beta, then released it on October 5th. Huawei had more than enough time to update their phones, which is somewhat unacceptable. That said, Huawei will likely update the phone to Android 6.0 in the near future.
Overall the phone and screen look great. It feels nice in the hand and was extremely fast and fluid during use. The camera was rather quick and took decent shots in the dark poorly lit room we tested it in. There are two speaker grills on bottom, but only one puts out sound like most smartphones. It was too loud to get an honest opinion, but seemed good enough, especially for $199.
My biggest and only real complaint with the smartphone is the software being Android 5.1 Lollipop, and the Huawei skin over stock Android. It looks more like iOS, doesn't have an application tray, and instead the homescreens are filled with apps. Huawei has a nice looking interface that covers Android just as Samsung, HTC and others do, but it changes it a little too much. If this ran stock Android 6.0.1 Marshmallow, it would be an absolute steal. It isn't bad though, and some may actually prefer it.
At the end of the day the Huawei Honor 5X offers features, size and specs similar to the LG G4, a full metal design, and is priced similar to the Moto G. It works on 4G LTE in the United States with AT&T and T-Mobile and other GSM carriers, and will be available in the US starting January 31st from multiple sources. We'll have one in for a full review soon, but so far we're liking everything about it.