Huawei Nexus 6 Video Leak Reveals All
For months we've been hearing rumors that Google will be releasing two Nexus smartphones in 2015, and over the past two days both have leaked on video. Today the Huawei Nexus 6 (2015) has appeared in a life-like render based off all the leaks we've heard thus far, from a very reliable source. This could be our first actual look at the Huawei Nexus 6.
In recent years Google has released new smartphones along with the next major release of Android near the end of the year. Android 5.0 Lollipop and the Nexus 6 were announced at the end of October, and released in November. This year, it looks like we'll be getting the all-new Nexus 5 and a Nexus 6 running Android 5.2 (Marshmallow).
Read: Nexus 5 2015 Concept Video Brings Rumors to Life
The video linked to above above as well as the photos and video below all have been sourced from the popular leakster @Onleaks, who's continued to release accurate information about upcoming smartphones. From LG's new phone, the iPhone 6, and now Google's two new Nexus smartphones. Read on for more details, pictures, and the first video render of Google's Huawei-made Nexus 6 for 2015.
The leakster @Onleaks has been able to attain details about the exact size and dimensions of the new Nexus 5 and Nexus 6, reportedly based on information and schematics the manufacturers have sent to case makers. That, along with anonymous sources that have confirmed design cues, we have the photos and video shown here. These are near-final dimensions and reportedly very accurate. That said, they are based off of rumors and could be incorrect, but likely are accurate given his past, not to mention textures, colors, materials and branding could all make the design slightly vary.
For months we've been hearing Google will tap LG to make a 5.2-inch Nexus 5 with some excellent new features never before seen on a Nexus smartphone, and more rumors point to a second device being made by Huawei. This will be a 5.7-inch Nexus 6 with a more premium design with an aluminum unibody frame, top-tier specs, and be priced even higher than the 2015 LG Nexus 5. uSwitch and @Onleaks teased the Nexus 5 earlier this week, and now late last night the Huawei-made Nexus 6. Here's the latest specs based off of leaks.
Huawei Nexus 6 2015 Specs (Rumored)
5.7-inch 2560 x 1440 Quad-HD Display
8-core Snapdragon 810 or 820 processor with 4GB of RAM
32 & 64GB storage configurations
Android M (5.2 or Android 6.0)
21 Megapixel rear and unknown front camera setup
3,500

mAh

battery
Aluminum Design
Fingerprint Scanner
Dual Front Facing Speakers
USB Type-C Port
more
Based off the photos and videos today, we're seeing a Huawei Nexus 6 with a very similar overall look as the 2015 Nexus 5 in the front. That being slightly rounded edges and dual front-facing speakers. This is to make them both look similar as they're a part of the "Nexus family" with the backs being slightly different. Both phones have dual front facing speakers USB 3.0 Type-C connectors for faster charging, universal and reversible charging cords, faster data transfer and more.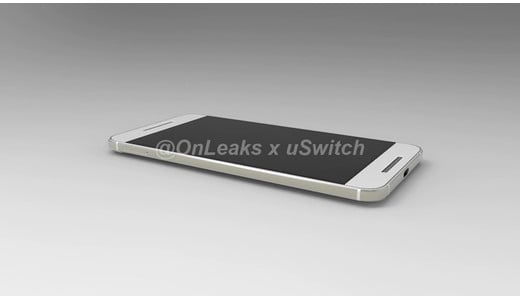 However, the back is completely different. The Nexus 5 is said to have an aluminum ring around the entire device for durability and a premium feel, with the same soft-touch matte black finish we saw from LG's Nexus 5 in 2013. It's reportedly going to be priced under $400.
The Huawei Nexus 6 is made of an all-aluminum unibody frame, with some plastic cutouts very similar to the iPhone for improved WiFi and 4G LTE performance, as metal doesn't allow for the best connectivity. We see the camera and dual flash has been moved to the top corner, which looks way too much like an iPhone, and again, the fingerprint scanner is on the back.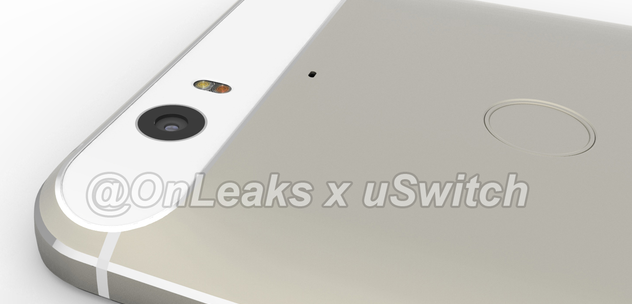 Personally a fingerprint scanner on the front makes more sense. Similar to Samsung's Galaxy S6, Note 5, and the iPhone, but that would make this device look very similar to Apple's latest. Not to mention there simply isn't enough room due to dual front facing speakers.
Again, the video and these renders have been made based off of leaked information and schematics that have been sent to case manufacturers. Meaning they should be very accurate. These are most likely what Google will be unveiling in September or October, but could vary slightly from what we're seeing here today. A few reports also suggest the Huawei Nexus 6 could have a 5.5-inch screen, not 5.7-inches, but we'll have to wait and see.
This week Google's been teasing Android M coming soon, they've promised a release before the end of September, and that also means new Nexus smartphones will arrive with it. Stay tuned for more details, as we could have actual leaks of both these phones in the next few days.