Huawei's S7 Pro Offers Better Specs Than S7 Slim
Though the S7 Slim may be a great device for users on a budget, power users may find the Huawei S7 Pro a more fitting device. While the S7 Slim offers a capacitive touchscreen display in a slim 7-inch form factor, the S7 Pro provides better, improved specs in a similar chassis.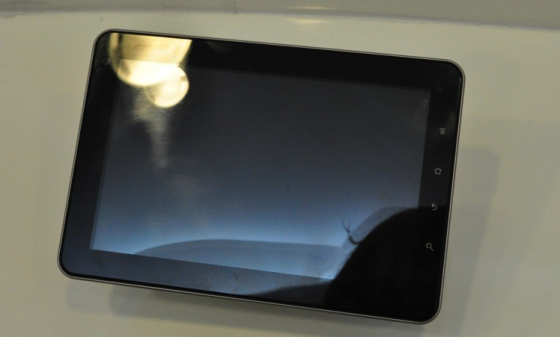 The S7 Pro will utilize Qualcomm's dual-core Snapdragon CPU clocked at 1.2 GHz. The device, unlike the S7 Slim, will have a higher resolution 7-inch display with a resolution of 1280 X 800, which bests even the Galaxy Tab's high resolution display of the same size. In fact, the resolution of the S7 Pro is more akin to the Motorola Xoom, which has a larger 10.1-inch screen footprint, meaning that the smaller screen will offer higher pixel density leading to sharper images and text on the screen.
The device sports a front camera as well as a rear camera and runs on Android 2.3 Gingerbread, not the newer Android 2.4 Gingerbread found on the new HTC Flyer, a tablet of the same screen size.
The device supports WiFi, HSPA+ 3G connectivity (which may be referred to as 4G by carriers such as AT&T and T-Mobile in the U.S.), micro USB and micro HDMI output parts as well as a memory card slot and headphone jack.
Via: Netbook News; images courtesy of Igyaan