Hulu Plus Arrives for HTC ThunderBolt, Wait for Netflix Continues
Back on June 23rd, Hulu rolled out its Hulu Plus application for Android. Problem was, it was only available for six devices including the Nexus One, Nexus S, HTC Inspire 4G, Motorola Droid 2, Motorola Droid X, and the Motorola Atrix.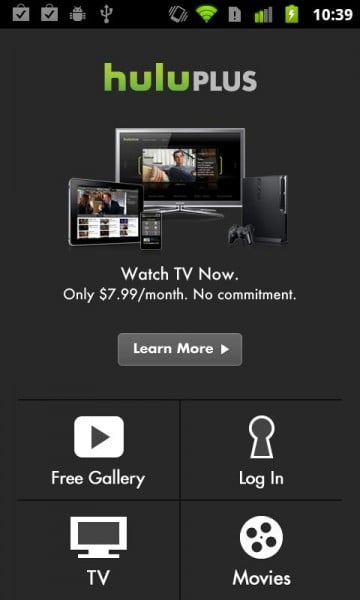 Not a bad crop but there were definitely some key phones left out. Today, Hulu has brought support to even more phones including the HTC EVO 4G, T-Mobile G2, myTouch 4G, and surprisingly, the HTC ThunderBolt.
That means that Hulu Plus now supports a grand total of 10 devices. In the scheme of things, that's still not too great but at least Hulu is promising to keep rolling out support for devices as the year goes on.
So now that Hulu Plus has arrived for the HTC ThunderBolt, there is finally a pretty good reason to start using those 4G LTE speeds that the phone provides. And while having Hulu is nice, I think we can all agree that Netflix would be a lot nicer.
For those of you whose phones are now supported, you can find Hulu Plus in the market for download right here.

As an Amazon Associate I earn from qualifying purchases.