IdeaPad K1 Review: First Impressions
The IdeaPad K1 is Lenovo's first entrant into the increasingly crowded  Android tablet market. After using it for a couple of hours I wanted to share my first impressions of the device.
The IdeaPad K1 is one of two Lenovo Android tablets. The IdeaPad K1 is designed for consumers, while the ThinkPad Android Tablet is designed for business users. I'm much more excited about the ThinkPad tablet because of its optional keyboard case and build quality. But that doesn't mean the IdeaPad K1 should be discounted. One of the nice things about Android tablets is that buyers have options.
The IdeaPad K1 is a $499 tablet with 32GB of storage capacity, which is twice as much as what you'll find on a comparably-priced iPad 2.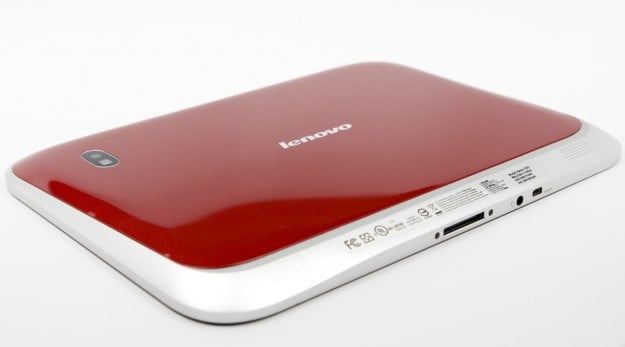 For some background, I bought an iPad on the day it launched and traded it in for an iPad 2 as soon as the new Apple tablet became available. I bought a Motorola Xoom the day it launched as well, but returned it because it was essentially an expensive beta product.
What I Like About the IdeaPad K1
The IdeaPad K1 features a customized user interface that is much more palatable than the stock Honeycomb look and feel. Right up front is an app launcher with an icon for web browsing right in the middle that 's surrounded by icons for Mail, Slacker, MSpot and Zinio.
Overall, the user interface is a lot more consumer-friendly than what I've encountered on the Xoom and Galaxy Tab 10.1, though Samsung is in the process of rolling out its TouchWiz UI for its tablet.
Netflix is pre-loaded on the IdeaPad K1 and it actually plays movies. It's too bad that I have to call out this feature, but being able to stream Netflix movies on Android devices can be a struggle. It's great to finally unbox an Android device that can play Netflix movies right out of the box without having to wait for months or having to mess with software myself.
Another thing that I like about the IdeaPad K1 is the physical home button. Yes, it brings up the home screen when tapped, but it performs a trick that's normally reserved for rooted Android devices. Hold it down for a second and it saves a screen capture to an image folder. The above screen capture is from the game Galaxy on Fire 2, a game that is pre-installed on the K1.
The IdeaPad K1 comes with a full version of Docs to Go, a mobile office suite that can read and write Microsoft Office and Google Docs files. It's a nice suite that more tablet manufacturers should bundle with Android tablets.
As with all Honeycomb tablets, the mail app outshines the iPad's mail app. Rather than simply displaying my messages in reverse chronological order, the Honeycomb app takes full advantage of GMail's filters and features, such as Priority Inbox.
What I Don't Like So Far
The IdeaPad K1 is bigger than the iPad 2 that I'm used to using. The K1 is not incredibly heavy, but the difference is noticeable.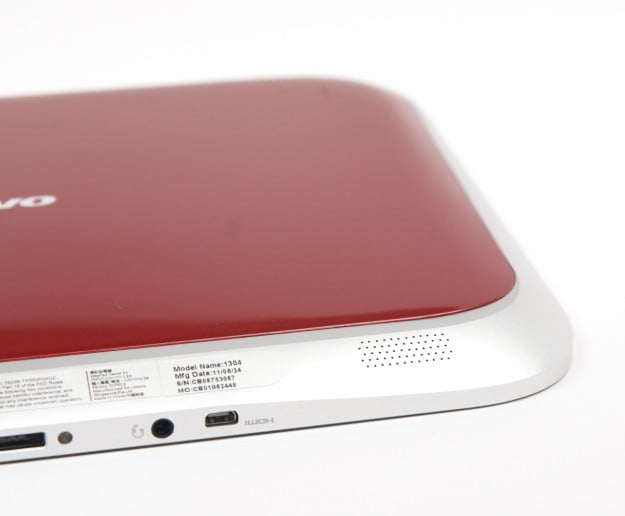 While it's nice to have Netflix movies streaming on this Android tablet, I'm disappointed by the K1's sub-par stereo speakers. The audio is flat and the volume is low. On the upside, the designers positioned the speakers  so that the user's hands reflect the audio forward when held in landscape mode.

The IdeaPad K1's setup process is very straightforward, but setting up account after account is annoying. Say what you will about Apple's tight control over the iPad experience and shopping environment, but at least iPad users don't have to set up or enter credentials every time they want to use a pre-loaded app. For example, tapping on Watch, Listen and Read on the home screen prompts signing up for a Slacker, Zinio and mSpot account. Click on the Lenovo App Shop icon on the home page and you're asked to create another account.
The stock IdeaPad K1 keyboard is about as plain as it gets. After using a keyboard like SwitftKey, it's pretty tough to go back to a stock keyboard. A trip over to the Android Market for a replacement will be my first stop before delving further into this Android tablet.

This article may contain affiliate links. Click here for more details.