iHome SD63 Soundesign Retro-style Headphones Uncomfortable: Review
If you hate ear buds as much as I do, especially the uncomfortable white pair that come with iPhones, then a pair of over-the-ear headphones like iHome's Soundesign branded SD63 Retro-style Hi-Fidelity Stereo Headphones might offer an alternative. This set of cans looks cool with the seventies style retro look. They remind me of something I would have seen at the radio stations my dad worked at when I was a kid.
Unfortunately, they left comfort out of the design by making them just a little too small for someone with a big head like me. And they sound like something out of the forties.
Sound Quality
The most important thing when using headphones is sound quality. For $50 you shouldn't expect these to sound life-like, but you do want a crisp clear sound. While not as rich and warm as some speakers and headphones, they only sound okay. Compared with other similarly priced cans, they fall a little short. My son has a pair of Skull Candy headphones that cost a little more and have more bass. The best word to describe these would be "middling," which is not a ringing endorsement.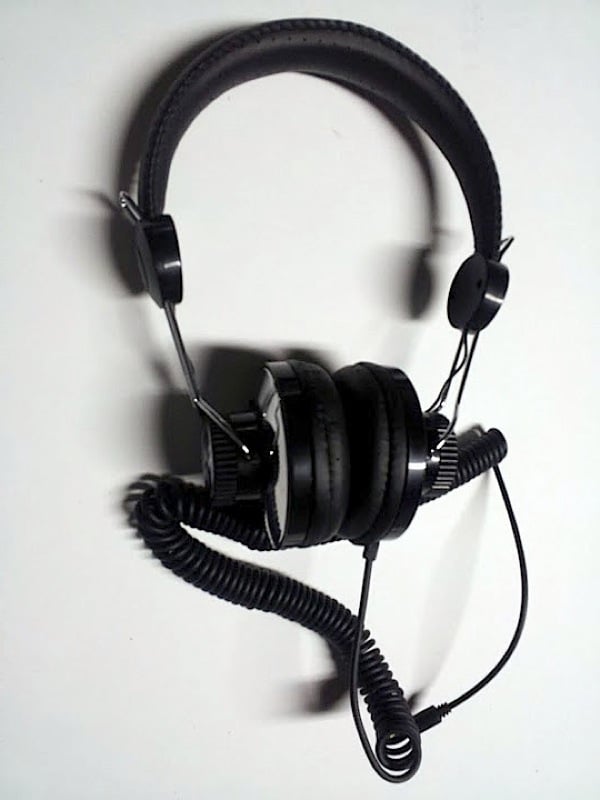 Design and Build Quality
The retro look sets these apart, but that is the only thing. They are too small! I have to push them back on my head to fit, making them feel like they will fall off. Others in my family don't have as huge a head as me, but comfort was still an issue. The padding would be adequate if the headphones weren't so tight.
I like the 6-foot spiral-shaped coiled cord: long enough for most people and the coil means you don't have a lot of wire to manage. The package contains an eighth-inch mini-stereo jack to quarter-inch stereo jack converter. Without the converter you can attach them to small audio devices like an iPod, tablet or computer. With the adapter you can plug into a stereo or sound board. You may not want to use them full-time with an expensive sound system, but in a pinch they will do. They don't have a mic so you won't be making calls with your smart phone.
The SD63s feel like they should hold up to normal use over a few years. Unfortunately the materials have a budget look to them. I first thought the headphones would be flimsy when I unboxed them. However, after use I'm sure they will hold up. But do you want your product to look lower quality than they really are? The plastic, while rugged enough, just looks low rent.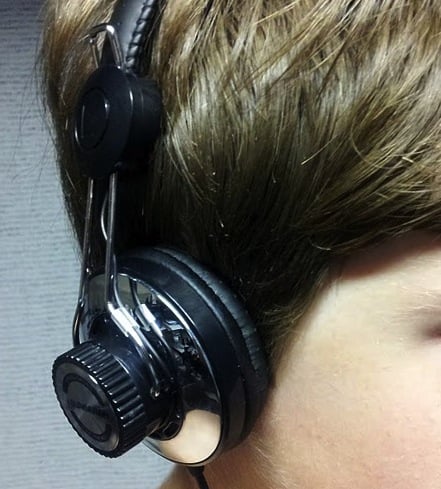 Comfort
Due to the design, the SD63s were not comfortable. They are too small for me and too tight for prolonged use for even smaller heads. The ear padding would otherwise be plush enough if the band connecting the cans was about two inches longer.
Features
The volume control sits on the left side offering a wide volume range. Only one wire comes out of the same left side down to an eight-inch mini stereo jack. The included adapter means you can plug them into a system requiring a larger quarter-inch jack.
For those who care, here are the detailed tech specs:
40mm dome type drivers
32 ohm impedance at 1khz
sensitivity of 113db
neodymium magnetic material
20hz-20khz frequency response
Recommendation
If you want a set of cheap headphones, I am sure you can get a pair for much less than the iHome SD63 Retro-style Hi-Fildelity headphones, which retail for $49.99. If you want something with decent sound on a budget, check out the overly styled but better sounding Skull Candy over-the-ear headphones. They offer budget cans with a unique look. You may not like the wild designs, but they will sound better than the iHome SD63 set.
Only people with a small head who put a priority on a retro style over comfort and sound should bother. I doubt that describes too many people, so most of us should look elsewhere.
Pros
Coiled cord easier to manage
Retro-style
Soft ear padding
Cons
Too small for people with big heads
Too tight
Sound quality is below average

As an Amazon Associate I earn from qualifying purchases.