iMessage for Android Release Rumored
The iMessage for Android release date may be part of Apple's WWDC 2016 announcements, alongside iOS 10, according to a new report.
iMessage is currently only available on iPhone, iPad, iPod Touch and Apple computers, but the latest report suggest that an Android iMessage app is coming this year.
We've already seen Apple deliver cross-platform support for services with Apple Music for Android delivering access to the streaming service, so there is precedent for it.
Apple also offers an Android app to switch from Android to iPhone easier. By opening up iMessage for Android it could make switching from iPhone to Android easier, which seems counter-intuitive.
Last year Apple did have to deal with iMessage problems when users switched from iPhone to Android, so this may be part of a longer term solution to customer satisfaction. The problems impacted messages sent from iPhones to users who switched to Android, so frustrations are on both sides.
In a report on MacDailyNews, the publication states that Apple plans to announce iMessage for Android at WWDC 2016. If this happens it would be at the keynote that starts on Monday June 13th at 10 AM Pacific, 1 PM Eastern.
Citing a source, "familiar with the company's thinking," the report includes a mention that this could be connected to Apple's person to person payment system that is expected this year.
The iMessage system allows users to send encrypted secure communications to each other, and this could make it possible for Android users to more easily communicate with their friends who use iPhones. It would make sense for a service like this to include the location sharing features and other iMessage benefits.
In the report there is no mention of FaceTime for Android or FaceTime Audio for Android.
Apple is allegedly working on a payment system that could allow users to send money to other people using iMessage and Apple Pay. This is another feature that Apple could announce at WWDC 2016.
If this is all connected, the Apple Pay person to person payments may not arrive until iOS 10 later this year. Assuming all of this is connected, the iMessage Android release date may not come until after September.
iOS 10 Release Date Details & Compatibility
iOS 10 Release Date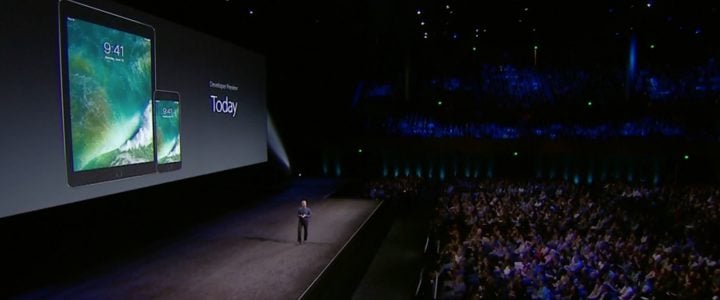 Apple announced the iOS 10 release date at WWDC 2016, sharing three very important dates for users.
The iOS 10 release date is in the fall. Apple did not announce a specific date, but you can expect it within a few days of the iPhone 7 release date.
There is a developer iOS 10 beta release date that arrived today, allowing users to try out the new iOS 10 features if they install a special profile or register as a developer. Most users will be better off waiting until July.
Apple confirmed an public iOS 10 beta release date for July, when you will be able to install an early version on your iPhone or iPad without any hoops to jump through.

As an Amazon Associate I earn from qualifying purchases.