In-App Payments to Come to Android Market Soon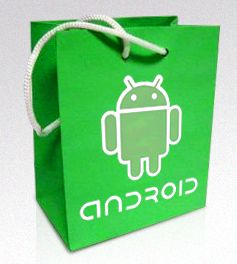 Google has indicated that after the delayed release of in-app payments for apps and games from Android Market, Android users and developers will get that feature enabled 'soon.' The feature was supposed to have been released last quarter, according to All Things D, but Google had postponed the launch to accommodate developers who were busy on their holiday app sales.
In-app payments would help developers sell virtual currency, additional tools and goods, and other items to enhance and add value to their app after the app has been sold. Additionally, developers can bring new levels to games, provide users who would be willing to pay more tools and strategies at their game play, or sell additional guides in apps such as travel guides. The move may also help attract developers to Android Market to create more games and social games as Google must not only battle Apple's iOS platform, but the rumored and emerging PlayStation Phone from Sony Ericsson, which is also expected to utilize Android as the core and underlying OS to power the device.
Google has also hinted that it may allow carriers to share in the revenues from in-app purchase. So far, Google has adopted similar revenue sharing to Apple in giving developers the major cut of money from Android Market purchases.

As an Amazon Associate I earn from qualifying purchases.