In Rare Presidential Veto, Obama Comes Out Supporting Apple in Samsung Dispute
On Saturday, President Obama had vetoed an International Trade Commission ruling that would have seen the ban of sales of the Apple iPhone 3G, iPhone 3GS, iPhone 4, iPad 2, and iPad 3 in the U.S. Of the list of banned products, only the iPhone 4 and iPad 2 (with 3G) are being currently sold in the U.S. through partner carrier AT&T's network. However, in a rare exercise of his executive veto power, President Obama's recent decision would allow AT&T and Apple to continue to sell these products, for which Samsung has accused Apple of patent infringement.
Why Samsung Filed Against Apple with the ITC
To understand why the Obama Administration made its decision to allow Apple to continue sales of these infringing products, we have to look at the case that Samsung had brought to the attention of the ITC in the first place. In its case, Samsung argued that Apple's products violate key patents that Samsung owns for wireless communications protocols, namely the 3G technology that these products utilize.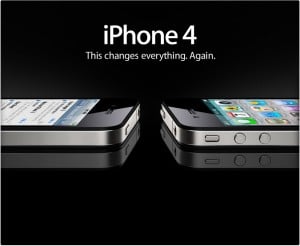 However, the problem here is that in order for Samsung to gain the support of partners and rivals in making its technology an industry-wide standard, it had previously agreed to license these technologies using fair, reasonable, and non-discriminatory practices known as FRAND. These patents are for what the industry calls standards-essential patents.
Standards-essential patents, in this case, applies to the 3G standard. This means that any 3G phone whether they're from Samsung, Apple, LG, HTC, Motorola, or any number of competitors, must rely on this 3G standard. As such, Samsung must make them available for licensing.
So far, neither Apple nor Samsung could agree on the licensing cost, and as negotiations stalled, Samsung filed for patent infringement and asked the ITC to ban the import and sales of infringing Apple products.
Stalling Innovation?
The Obama Administration made its decision citing that patent holders of standards-essential patents could exert undue leverage and stall innovation. In this case, though the executive branch is allowing for the products to continue to go on sale, it is not dismissing Apple of all wrongdoing, stating that Apple and Samsung should continue to talk and go through the courts if all else fails to reach a resolution.
Given that this was a standards-essential patent, without such a patent license non of Samsung's rivals in the space could launch a product to compete with Samsung Mobile. This is why for standards-essential patents to gain industry wide adoption, companies have to agree to FRAND terms.
The case had attracted the attention of many in the industry, even AT&T rival carrier Verizon. Verizon had written a case in support of Apple, and in proxy AT&T given that the products in question were only compatible on AT&T's network, to Obama asking for the President to intervene.
"We applaud the Administration for standing up for innovation in this landmark case," an Apple spokeswoman said in a statement to the Wall Street Journal. "Samsung was wrong to abuse the patent system in this way."
Samsung itself issued a statement saying it was disappointed with the decision.
"The ITC's decision correctly recognized that Samsung has been negotiating in good faith and that Apple remains unwilling to take a license," a spokesperson for Samsung said.
Many Battles, One War
The ITC case is just one battle of many in a global war that Samsung and Apple have been waging against each other. In an earlier court case that played out in Silicon Valley, Apple had won a landmark $1 billion decision against Samsung. The iPhone-maker had accused the South Korean electronics giant of violating key designs of its iPhone and iPad. Unlike the FRAND license, these were non-standards-essential patents that Apple was wielding, and it did not have to license any of those patents to any company, let alone under FRAND terms. Apple and Samsung have launched a number of complaints and lawsuits against each other in multiple countries across the world.
The two companies used to be reliant on each other with Samsung providing key components to Apple–chips, memory, displays–in the early days. However, as Samsung increased its attention on its consumer electronics division, Apple's relationship with Samsung deteriorated. The falling out was not helped with Apple asserting that Google's Android operating system, for which Samsung benefited the most and the company is now the leading maker of phones and tablets based on the Android OS, blatantly copied the designs and innovations Apple pioneered for the iOS platform. Steve Jobs had at one point declared thermonuclear war against Android.
Separate Apple Case Against Samsung at ITC
Additionally, Apple had launched a separate complaint against Samsung at the ITC. That case is still ongoing and Apple had accused Samsung's Galaxy line to infringe upon its patents. It's unclear if Apple's case will be delayed given Obama's recent use of the presidential veto power.

As an Amazon Associate I earn from qualifying purchases.