Infinity Blade Dungeons Delayed Until 2013
Epic Games' dungeon crawler Infinity Blade prequel won't make it to the iPad this year, according to All Things D.
Epic Games announced Infinity Blade Dungeons on stage during the March announcement of the new iPad. Since then, there were a few previews, but the game didn't show up on stage again. Now Epic Games says we won't see the game at the iPad Mini event next week, either.
A large cause for the delay is because Epic Games shifted the development of the game to Impossible Studios.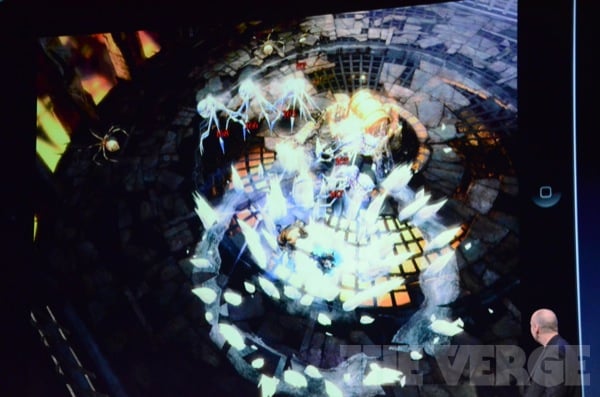 Impossible Studios consists of a number of developers from the now-defunct Big Huge Games that worked on Kingdoms of Amalur: Reckoning before 38 Studios fell apart. Before the team could work on the game, however, Epic needed to outfit the studio with desks, chairs, computers, and everything else a team needs in an office.
The team working on the game also includes a few developers who worked on Epic Games' Gear of Wars series.
In previous showings, Infinity Blade Dungeons looked a lot like Diablo made for tablets. The game focuses on exploring dungeons and plowing through monsters using a series of taps and swipes. The game's story involves the forging of the Infinity Blade, the materials for which are likely hidden deep within the dungeons of the game.
Infinity Blade Dungeons is one of the most anticipated iOS games at the moment. And while it's depressing that it won't make it out this year, a delayed game with extra polish is better than an on-time game with a few flaws.

As an Amazon Associate I earn from qualifying purchases.