Infinity Blade II Receives Last Free Content Update
Infinity Blade II recently received another big free content update, but this is the last one Epic Games will issue for the game.
According to Game Informer, Epic Games wrapped up the story of Infinity Blade II with the version 1.3 update. The content update, called Infinity Blade II: Skycages adds new characters, items, and weapons to the game. The new update also sheds more light on the Deathless that inhabit the world of Infinity Blade.
The Skycages update also adds new enemies such as the Headsman, Petrified Noc, Xyloto, and Ryth. There's also a few new ClashMob challenges for users who enjoy the game's unique multiplayer mode.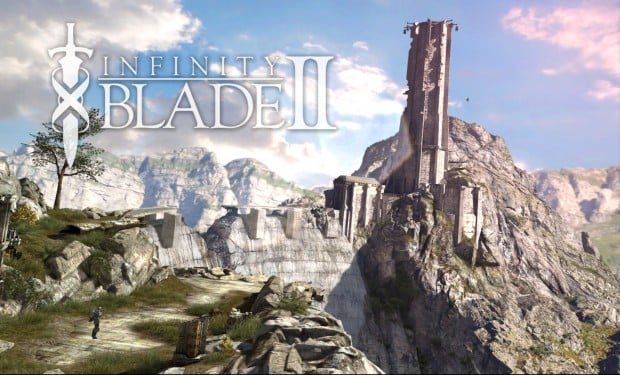 To celebrate the last big content update for Infinity Blade II, Epic Games cut the price of the game down to $2.99 from $6.99 for a limited time. That's a pretty significant drop. The game is great for the original $6.99, and a must-have at just $2.99.
The new story elements in the game wrap up that chapter of the series, leaving Epic Games and Chair Entertainment open to release the next titles in the series, Infinity Blade Dungeons. Dungeons is actually a prequel to the other two Infinite Blade games that details the creation of the Infinity Blade itself.
Epic Games first announced Infinity Blade Dungeons when Apple announced the new iPad earlier this year. The game is different from others in the series in that it's a dungeons crawling action RPG like Diablo instead of what is essentially a Punch-Out clone with swords instead of boxing. The game looks like it could be a lot of fun, but we still don't know when Epic will release it in the App Store.

As an Amazon Associate I earn from qualifying purchases.