Ink Blogging from PHL parking lot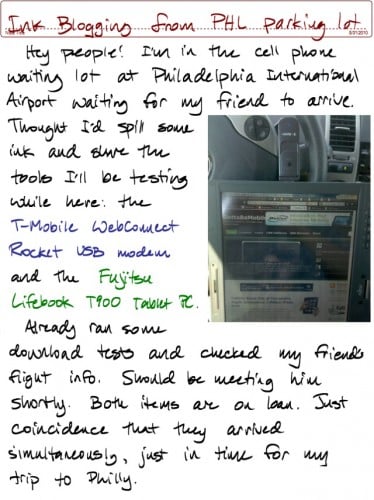 Hey people! I'm in the cell phone waiting lot at Philadelphia International Airport waiting for my friend to arrive. Thought I'd spill some ink and share the tools I'll be testing while here: the T-Mobile WebConnect Rocket USB modem and the Fujitsu Lifebook T900 Tablet PC.
Already ran some download tests and checked my friend's flight info. Should be meeting him shortly. Both items are on loan. Just coincidence that they arrived simultaneously, just in time for my trip to Philly.