Insights Into Sprint's 2013 Roadmap Reveal Plans for Windows Phone 8, iPhone 5, Motorola, and Tizen Devices
Sprint had revealed some interesting insights about the devices it is exploring and the platforms that it will support for its network in 2013. As the Now Network is continuing to build out its LTE footprint after a planned switch away from 4G WiMax, Sprint's product team is looking at Windows Phone 8, Tizen, the next-generation iPhone, and Motorola.
I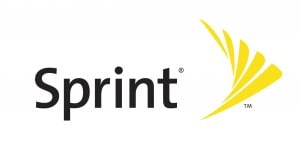 n a report on Phonescoop, Sprint's David Owens says that he is unsure what impact Apple's next smartphone will have for Sprint in 2013. Sprint had invested heavily with Apple to bring the iPhone 4S to its network a year ago and Sprint CEO Dan Hesse had cautioned investors that while the move will be profitable for the carrier in the long-term, heavy subsidies for the Apple device will mean that Sprint may lose money in the short-term. The deal was highly controversial and Hesse has been openly criticized by various investment groups, which is perhaps why Owens comments appear to be muted on the excitement level.
In terms of rival OS Android, Owens says that he and the network will be closely watching the Google acquisition of Motorola. Blaming the acquisition period as the cause of why Motorola has been slow to release new devices, Owens says, "Sprint is very interested in watching what happens with Motorola and Google over the next year. We're still waiting to see how it unfolds. What will Google do with Motorola? Now they're building out their roadmap. What does that look like for Sprint for 2013?"
As the first carrier to join the Tizen Association, it appears that Sprint may have plans for the emerging mobile OS, which should debut sometime this year. Tizen, which is a project that has been spearheaded by Intel and Samsung, was born out of the defunct MeeGo operating system that was at one point backed by Intel and Nokia. After Nokia had committed to Windows Phone and relegated MeeGo to 'experimental status,' Intel had rolled MeeGo into Tizen and found a partner in Samsung. MeeGo itself was created from the combination of Nokia's Linux-based Maemo OS and Intel's Moblin OS in a bid to compete against Google's Android.
And with Microsoft's Windows Phone 8 platform, Sprint is committed to that ecosystem but from Owen's comments, it does not appear that the Now Network will launch a Windows Phone 8 device when Microsoft debuts the OS: "We think Windows Phone 8 is a solid product that they are bringing to market. We're interested in watching it unfold over the course of the next year. And we won't be watching from the sidelines. We'll be participating. We may not lead it, but we'll participate."
Owens thinks that the closeness between Windows 8 for the desktop and Windows Phone 8 on mobile will help both platforms gain visibility with consumers.
Sprint had been cautious with Windows Phone 7 and had only launched one smartphone on that platform in the form of the HTC Arrive, a device that is a rebranded version of the HTC 7 Pro.

As an Amazon Associate I earn from qualifying purchases.