Instagram for Android: 1 Million Downloads in Under 24 Hours
Yesterday, Instagram for Android finally launched after quite a wait and in its first 24 hours on the Google Play Store – the new name for the Android Market, the application managed to snatch up over 1 million downloads. This puts the application up there with the biggest app launches in Android history and it's numbers shouldn't slow down any time soon.
According to The Next Web, the app actually hit the 1 million download mark in under 24 hours.
It was no secret that Instagram was going to be an extremely popular release on the Android platform. The app has around 30 million users of its application for Apple's iOS-powered devices.
The Android launch did not go off without a hitch though.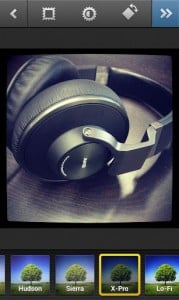 Shortly after launch, users began enduring random crashes and others found out that their device was not supported. Instagram seemingly fixed some of these issues in an update later on in the day.
Overall though, the application was well worth the wait.
Read: Instagram for Android review.
This kind of success on Android should bode well for owners of a Windows Phone device.
As it stands, Instagram is not available to owners of devices running Microsoft's mobile operating system. However, now that Instagram has finally conquered Android, it might finally be shifting its sights to the next emerging mobile platform.
For those unfamiliar with Instagram, it's a piece of software that allows you capture an image, slap on a filter that gives the image a unique look and feel, and then share it with those who follow you through the service.
So, exciting times for both Android users and the folks behind the Instagram application itself.
You can find Instagram on the Google Play Store.