Instagram for Android: The Latest Missing App
Android users may not need to wait in line to get their phones like iPhone owners, but Android users are familiar with a different form of waiting — waiting for popular iOS apps to come to the Android platform.
The latest missing app is Instagram for Android, but it's hardly the only app that is Coming Soon™.
While there are great alternatives to Instagram for Android, many Android users want the full Instagram experience that their iPhone toting friends have.
Instagram is on the way to Android, at some point, but like so many others, it is arriving more than a year after an iPhone launch.Angry Birds is another example of a popular app that took a long time to arrive on Android. The list could go on and on.
Why is Android Always Second?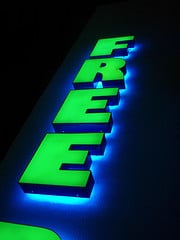 Why is Android always on the short end of the stick when it comes to app releases? You would think that with Android activating over 700,000 phones a day and holding more marketshare than the iPhone, developers would be working overtime to bring Instagram to Android.
There are a number of reasons that developers choose the iPhone over Android, but perhaps the biggest one is that iPhone users are more likely to pay for apps.
When it comes to free apps like Instagram, which says it will eventually make money with special filters or features, money is made through in app purchases or pro upgrades.
One example of this is Evernote, which has previously stated that iOS accounts for 28% of revenue compared to Android which brings in 10%.
Hope for the Future of Android Apps
The good news is that as the Android user-base grows, we stand a chance at getting apps faster and first.
While Android users are less reluctant to purchase apps, Distimo reported in December that Android users are big on in app purchases, which is how many games are choosing to make money.
65% of the revenue for  the top 200 Android games came from in app purchases for extra features, levels and the like.
Not All Smooth Sailing
Unfortunately, even though the top 200 Android apps received a higher percentage of in app purchase revenue, iPhone and iPad apps are clearly more profitable.
The Apple App Store delivers four times the revenue for an iPhone app, than the Android Market can deliver.
—
Until Android users start paying for more apps, we'll continue to see apps come to Android after they arrive on the iPhone and iPad, even if we don't have to deal with fragmentation.
Free sign via Joe King on Flickr