Instagram Hits 50 Million Users
Just a few weeks after launching on Android, Instagram has grown to over 50 million users.
According to Mashable, the Instagram API now says that over 50 million users have already joined the photo sharing service. The app is gaining about 5 million users very week. Two weeks ago, on April 13, Instagram crossed 40 million users. At the start of April, the photo sharing network boasted 30 million users.
We don't know the full breakdown of how the app's launch on Android affected its growth, but we do know that the app just recently crossed 10 million downloads on the Google Play Store. From that we can assume, there are roughly 40 million iPhone users on the service, comprising about 80 percent of the network.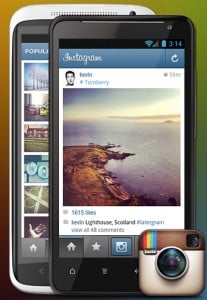 The Facebook acquisition helped the network get to 50 million, though not directly. A few days after Facebook acquired Instagram the app went to the top of the iOS App Store charts for the first time. We still don't know how the acquisition will affect the social network, if at all.
50 million sign ups for the app doesn't mean there are 50 million users of the service. As with any other service there are likely some users who download the app, signed up and used it only once or twice. There's also all those users that quit following Android release and again after the Facebook acquisition. Unfortunately, we don't know how many active users the service has.
For those users who left the service for any reason, there are a number of alternatives to Instagram, including a few that offer animated images instead of static photos.

As an Amazon Associate I earn from qualifying purchases.