Intel Atom-Powered Honeycomb Tablets Coming Later This Year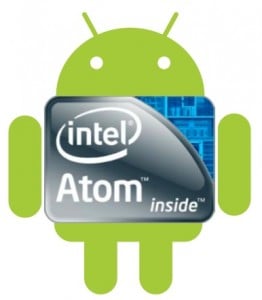 While it seems that all of Google's Android 3.0 slates that have been released or are about to be released will utilize ARM-based chipsets, Intel is finalizing deals that will lead to Atom-based Android tablets hitting the market in the third quarter of this year, securing a major win for the world's largest semiconductor maker, which has been having a hard time breaking into the mobile market.
The chipsets that Intel hopes to put into tablets will either be Oak Trail or the newer Cloverview model, which promises even better energy efficiency for longer battery life. These chips are based on the Intel Atom architecture, which is the same chip design that's being used in today's netbooks and netvertible.
As Intel will be focusing its tablet efforts on Android, the company may be relegating its own MeeGo operating system to netbooks and smartbooks, rather than giving it a tablet spotlight. MeeGo will probably have to compete in the same space as Google's own Chrome OS.
Intel has yet to make an announcement of Atom-based Android tablets, and a formal press release probably won't materialize until all the details of the deal are ironed out.
Scoring a chipset deal for Android would be a huge victory for Intel as current tablets are using NVIDIA, Qualcomm, Texas Instruments, Samsung, or Marvell chips. All these chipsets differ from each other in some small way, but are based on a similar ARM architecture; for example, NVIDIA offers its GeForce architecture on its Tegra line of mobile processors to separate it from the competition. In the past in the Pocket PC era, Intel was a major player in the ARM CPU space, but it had sold its ARM manufacturing business to Marvell.
Via: CrunchGear

As an Amazon Associate I earn from qualifying purchases.