Intel, LG to Introduce Medfield-Powered Smartphone at CES
In a short week, Intel and LG are set to introduce a smartphone powered by the former's Mefield chipset. The resulting consumer smartphone is expected to ship in March.
According to 9to5 Google, Intel Korea head had told the Korean Times that "Intel's chief executive Paul Otellini will release Intel's first Android smartphone using our own platform at the CES."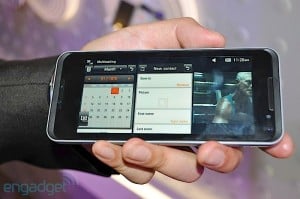 Neither companies are commenting on the rumors, though an un-named source to the publication says that March is the targeted launch date following a CES introduction.
LG and Intel had teamed up before in years past to introduce an Atom-based  smartphone. The first effort was the LG GW990 smartphone, which ran on an Atom CPU and was powered by Intel's Moblin OS. The phone was re-tooled and was introduced at another previous CES as the MeeGo-powered device following Intel's and Nokia's plans to work on the MeeGo OS together. However, neither devices were commercialized and LG says that it was only built as a proof of concept prototype.
Intel had been making waves with Android following Nokia's withdrawal from the MeeGo project. The company promised Android smartphones and tablets running on Medfield for 2012.
Most recently, Sprint and Samsung are rumored also to introduce a Mefield-powered phone for CES.