Intel Reveals Atom Smartphone Coming This Week
Though Intel and its hardware partners had began to show off smartphones running on Intel's Atom-based Medfield chipset at CES and Mobile World Congress earlier this year, Intel chief Paul Otellini says that those devices will finally reach consumers' hands, shipping this week. Otellini did not specify which specific phone model will be shipping and it's unclear where the devices will arrive first.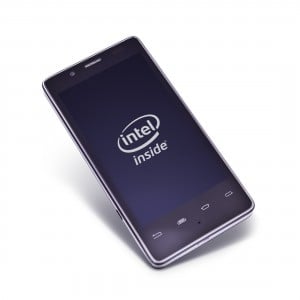 Phones running on Intel's Medfield platform include the Lenovo K800, the Orange Santa Clara, and the Lava Xolo X900. All three Android-powered smartphones will utilize a single-core Atom Z2460 chipset clocked at 1.6 GHz. This would be Intel's first foray back into the smartphone space after spinning off its Xscale ARM processor line to Marvell many years ago.
According to Electronista, of the three devices, the Lenovo K800 will have a larger 4.5-inch 720p HD display whereas the Orange Santa Clara and the Xolo X900 will rely on a more compact 4-inch 600 X 1024 screen. The devices will support an 8-megapixel camera that can shoot bursts of 10 frames per second.
In early benchmarking, it was revealed that the Medfield platform was able to match ARM's dual-core processors in terms of power and battery life.
In addition to the three phone models mentioned, in January at the Consumer Electronics Show, Motorola had also committed on releasing multiple devices with Medfield on board. Also Intel intends on placing Medfield chips inside tablets as well as phones.