8 iOS 10 Features We Still Want for iPhone & iPad
The iOS 10 update offers many new iPhone features and iPad features that can change the way we use our devices. This is our iOS 10 feature wishlist, of the upgrades we want to see in 2016 for the iPhone 7 and for current iPhones and iPads.
Apple added some of our original wishlist to the iOS 10 beta, but we still want several more changes to come.
Some of these iOS 10 changes can fix annoyances and problems we run into often, while others could change the way we use the iPhone and iPad.
With the potential for major features to skip the iPhone 7 and head to the 2017 iPhone, it is more important that we see key iOS 10 features arrive this year. These can add to the experience on the iPhone 7 and on older iPhones and iPads for users who decide to wait until 2017 to upgrade.
Tim Cook is already teasing new iPhone features that we won't know how we lived without, and the odds are very good that some of those will come from iOS 10.
In June Apple announced tvOS 10, watchOS 3.0, iOS 10 and macOS Sierra with a plethora of new features. The company fixed several annoyances and upgraded the look and features of many apps and of iOS in general. Even with those changes, we want more.
We use a variety of products including iPhone, iPad, Android, Mac and Windows; so some of the features on our iOS 10 update wishlist will come from these products.
It's very unlikely that Apple will add all these iOS 10 features to the next version of iOS, but there is a good chance that some of them will make an appearance in a similar manner.
iOS 10 Multi-User Support for iPad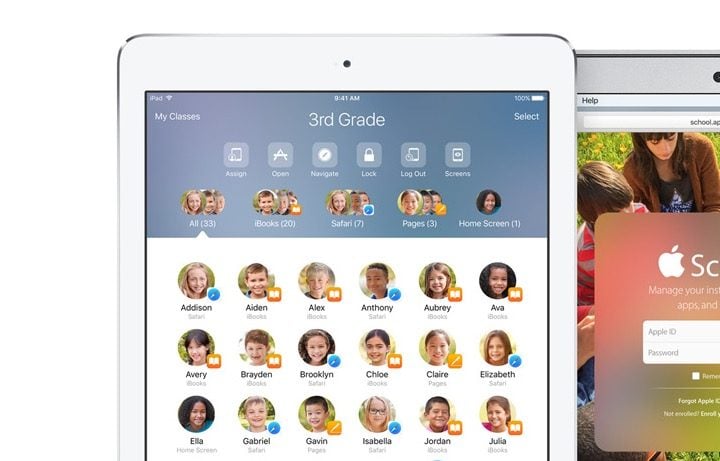 Siri is a useful part of my day and iOS 9 includes plenty of Siri tricks and features that help me, but there is still room for improvement.
There are still many times when Siri thinks I am trying to say the most obscure word in the english language while sending a text message, and times when the assistant simply doesn't understand a command. I'd love to see an overhaul in understanding or iOS 10.
More than that I want third-party support for Siri so that developers can connect into the service. Currently the only music service that Siri can control is Apple Music.
Apple Music is still not nearly as good as Spotify and there's no way I am going to switch just for Siri support. It's time for Apple to stop with this anti-competitive Siri restriction and open it up to third-party developers to add in.
You can share a Mac with multiple family members who see their own files and apps, but if you want to do that with an iPad you are out of luck. Yes there are iPad parental controls and options to lock the iPad to a single app, but there is no support for multiple users with specific roles.
In many cases it makes sense for adults in the family to have their own iPad, but there are a lot of users who share an iPad with other members of the family. Apple finally supports multiple users in an educational setting, but there is no option to share within a family.
For iOS 10 we want to see Apple add in an option for several users to share an iPad, logging in with Touch ID or a passcode to see their apps, data and media.
It would also be great to allow for user roles with each s that parents can lock down an account for kids.

This article may contain affiliate links. Click here for more details.