iOS 4.2 for iPad Coming Friday Maybe Without AirPrint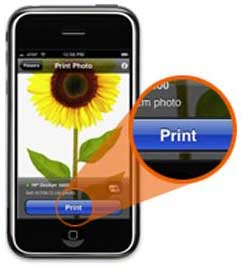 Speculation about when Apple will release iOS 4.2 for the iPad (and other iOS devices) is about to end soon I hope. Word is running around that the iOS update will come this Friday at 10am PST. But that's not official yet. Before that happens it appears Apple will be releasing Mac OSX 10.6.5 and iTunes 10.1 possibly as early as today. Regardless of the actual timing you'll obviously need to update iTunes before you can update your iPad or other iOS device. But then that's the game you play with Apple with its devices still tied to iTunes.
Also of interest here is that rumors are surfacing that Apple may have pulled the much anticipated AirPrint from this release. AirPrint would allow users to print to wirelessly to a printer that supports AirPrint. If that is true, that can't be good since that was one of the "tentpole" features Apple focused on during its unveiling of iOS 4.2. MacStories is reporting that a developer was told by Apple's Tech Support that the feature has been canceled. But those running the Gold Master say it still exists.
I guess we'll all know soon enough.
UPDATE: Steve Jobs is apparently responding to the AirPrint issue. This is apparently from an email exchange:
Q: As a release-day purchaser of an iPad, I was elated when you revealed iOS 4.2 would support AirPrint. Now comes reports AirPrint support has been pulled from 4.2. Between announcements/assurances of the white iPhone, and now the pulling of AirPrint, is Apple going to lose credibility and become known for announcing "vaporware"?

A: AirPrint has not been pulled. Don't believe everything you read.

As an Amazon Associate I earn from qualifying purchases.