iOS 5: What is iCloud and What Will it Do for Me?
iCloud is one of the biggest parts of iOS 5.
While we are excited about iCloud, we keep hearing, "What is iCloud?" and "Why is it called a cloud?"
Have no fear, we have everything you need to know about iCloud right here, so that you're ready for iOS 5 on October 12th.
Unlike many of the new iOS 5 features, iCloud brings most of the functionality to both Windows and Mac users, including the Photo Stream functionality that many users will get the most use out of.
(Read: Should I Buy the iPhone 4S?)
What is iCloud?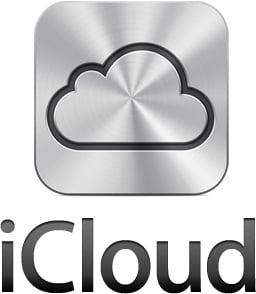 iCloud is a new service from Apple that keeps your devices in sync. Instead of manually transferring your iTunes purchases, photos and documents to your iPhone 4S, iPad 2, iPod and MacBook Air, iCloud will use your Apple ID to wirelessly sync your files and even your place in books between your many Apple devices.
In addition to keeping your content in sync, you can also back up your iPhone or iPad to the cloud when you plug it in and connect to WiFi. This means that you'll have a current backup almost every time you plug in for a recharge.
Apple chose to call this service iCloud, a play on the traditional "cloud" services. The "Cloud" in tech terms is basically referring to keeping your data on a remote server that is available anywhere. We like to say it lives in the cloud, as in it's right there, you just have to reach out and grab it.
There are a number of other great iCloud features that are exclusive to iOS 5. Check out these features below.
https://youtu.be/DCjeSNomXrU
What Will iCloud Do?
iCloud combines a number of features designed to provided a more complete Apple experience in iOS 5. You can find your iPhone, find friends, sync data, reunite with old iTunes purchases, keep photos on all of your devices and even bring your entire music catalog with you. Here's a closer look at the iCloud features which will arrive with iOS 5.
iTunes in the Cloud – Remember when it was a paint to get your old iTunes music and TV show purchases on new devices or after you had a hard drive failure? Complain no more. With iTunes in the Cloud, you can download your new purchases to all your iOS devices over 3G or Wifi. You can also re-download your previously purchased iTunes music and TV shows. This feature has already reunited me with hundreds of dollars of music I had written off as lost.
Contacts, Calendar and Email – You get a free me.com email address which can be used to keep your contacts, email and calendar in sync. If you already have a Gmail or other popular webmail account, you may not want to make the switch, but if you need an email account that stays in sync, and keeps your contacts and events in sync, iCloud delivers.
Find My Phone – If you have a iPhone 4S warranty without loss or theft coverage, you can rest easy knowing that Find My Phone can track down your lost or stolen phone. You can send a message, lock the device, sound an alarm or erase your iPhone or iPad.
Photo Stream – If you' re sick of trying to show off your photos on the small 3.5″ display on your iPhone, you'll love this feature. Photo Stream keeps your photos in sync across your iOS 5 devices and on to your Mac or PC. If you import photos from our DSLR or other camera to your Mac or PC, they will also be available on your iOS 5 devices. I plan to use this to share the photos I take on my Nikon D5100 on my iPad without transferring and syncing every day.
Book Progress – Just like the Kindle can keep your book progress in sync across devices, iBooks will now be able to share your book progress between devices.
Apps On All Devices – No longer will you have confusing messages when you try to download an app a second time. All your apps are available to download to your devices without any additional charges.
Wireless Backup – When you plug in your iOS 5 device at night and it is connected to WiFi, it will backup your device. The Backup service backs up a collection of important information.
Find My Friends – If you want to see which friends are nearby, open up the Find My Friends App. You control who can see where you are, and there is an option to temporarily share your location with a group, perfect for traveling to a new city or attending a conference.
Documents in the Cloud -Any documents you store in the cloud are kept up to date across all of your devices. Right now, this is limited to iWorks apps like Pages and Numbers, but third party developers can also build in support. We expect that many developers will add in this option in iOS 5 App upgrades.
iCloud Storage – You get 5GB of free storage, which will be enough for many users, but if you need more, you can purchase it from Apple. 10Gb will cost $20, 20GB is $40 and 50Gb is $100 for a year.
iTunes Match – Another feature that many users will enjoy is iTunes Match. If you have purchased music from other sources or acquired by other means, you can pay $25 a year and have iTunes match your music to the music on Apple's servers. This will not only bring the music to your devices quickly, but also might make it sound better since you will be able to listen to high quality iTunes copies of the music. If Apple can't match your music, it will upload a copy to keep available on your devices. More on iTunes Match.
What can iCloud Backup
While it would be great if you could back up everything on your 64GB iPhone to iCloud, Apple has a different use case in mind. Here are the things that iCloud will backup.
Purchased music, TV shows, apps and books
Photos and video in the Photo Roll
Device settings
App data
Home screen and app organization
Messages (Text, iMessage and MMS)
Ringtones
You get 5GB of free storage, which purchased media and your photos do not count against. You can purchase more storage if need be. This does not backup your personal music or videos, for that, you'll need iTunes Match.
iCloud, iOS 5, iPhone 4S and iPhone 4
The good news is that iCloud will deliver the same experience across your iOS 5 devices. Unlike Siri, which is only available on the iPhone 4S, the iCloud features will work on all existing iPhone, iPod Touch and iPad devices that work with iOS 5.
Be sure that you read, 5 Things to Do Before iOS 5, and download iTunes 10.5 to make sure you are ready for iOS 5 and iCloud. For more, check out this iOS 5 overview video from Apple.
https://www.youtube.com/watch?feature=player_embedded&v=LLJIef-e-7g

As an Amazon Associate I earn from qualifying purchases.