iOS 6 Hands On: 10 Killer iOS 6 Features
iOS 6 is the most exciting version of iOS since I started using an iPhone or an iPad, so I couldn't wait to install the iOS 6 beta on the iPhone 4S.
The iOS 6 beta includes over 200 new features, but these ten features are the ones that steal the show and welcome you to the new iPhone experience.
In iOS 6, Apple brings jailbreak tweaks and favorite Android features to the masses.
Officially you can't get iOS 6 until the fall, but if you follow our guide to installing the iOS 6 beta today, you can try out these iOS 6 killer features.
10 Killer iOS 6 Features
After spending a few hours playing with iOS 6 on the iPhone 4S, here are the best iOS 6 features I've found. From major changes like maps and opening Siri to small changes like the placement of Bluetooth, here are my favorite new iOS 6 features.
Siri Sports Addict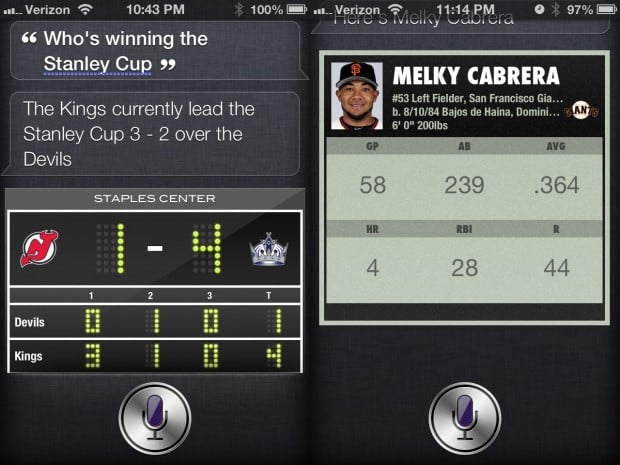 Siri can check the scores of games like the Stanley Cup, but that's not all. Siri can also display player stats, so I can check in on Melky Cabrera to show Xavier I know who he's talking about. Siri can also find team rosters, schedules and more in iOS 6.
Open Apps with Siri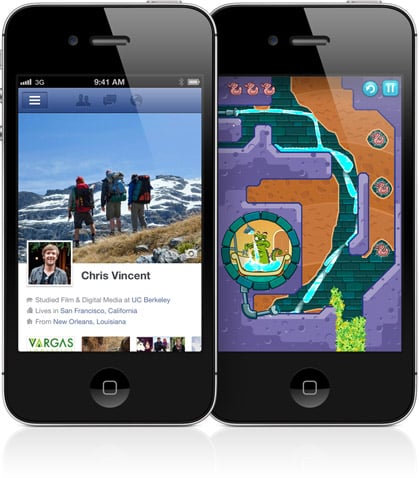 It's awesome to tell Siri to open an app and boom, it's open. As long as I have a good connection the app opens instantly. It's much faster than finding an app buried in a folder on my third home screen. When I told Siri to open Pandora the app opened and started playing the last station I listened too. Siri can also post directly to Facebook and Twitter.
Maps and Turn-by-Turn Navigation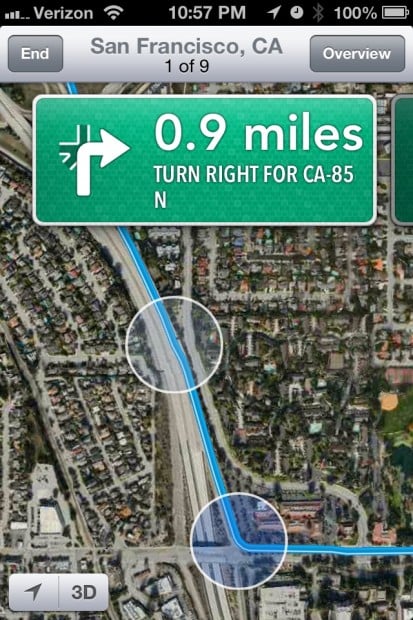 The new Maps app with 3D images looks stunning, delivering an eerily accurate 3D look at my house. I'll be taking turn-by-turn voice guided navigation for a drive tomorrow, but so far it looks great and fills a much-needed hole.
Facetime 3G
I rarely use FaceTime, but now that FaceTime works over 3G on the iPhone 4S I will video call my wife and team members more often. It's amazing how nice it is to call without the need for WiFi. Video quality takes a hit, but it's still fun and usable.
Facebook Integration
I share many pictures to Facebook, and now that I can share right from the Photos app I'll be sharing many more photos. I'm not sold on Facebook contacts invading the contacts app, but it's easy to turn off.
Tap to Tweet and Share
I share updates on Facebook and Twitter constantly, so it's great to Tap to Tweet or Tap to Post right from the Notification Center. I'll still use the Tweetbot and Facebook apps for conversations, but this is great for fast updates. Too bad there's no way to update Facebook and Twitter at the same time from the Notification Center.
Do Not Disturb Mode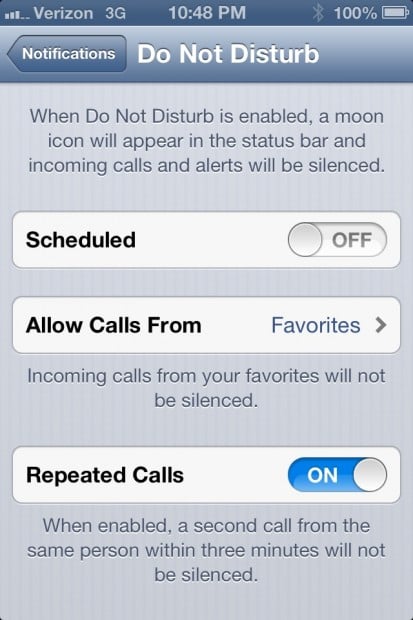 I'm already setting up Do Not Disturb mode to prevent random notification interruptions when I finally go to sleep. It's nice that iOS 6 Do Not Disturb mode allows me to set a list of callers who can get through, and that it won't silence a 2nd call from a caller if they call back within 3 minutes in case it is an emergency.
Music Alarms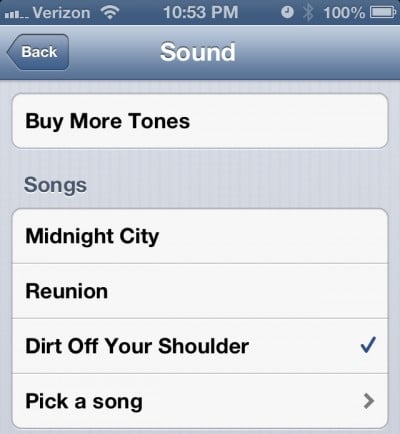 When it comes to waking up, it's always better with Music. Now the stock Clocks app can wake you up with music in your iTunes playlist.
Better Phone App
I've already used the improved phone app to decline a call and respond with a text message, and I'm sure I'll use the new remind me to call back feature heavily in the coming days.
Bluetooth in Settings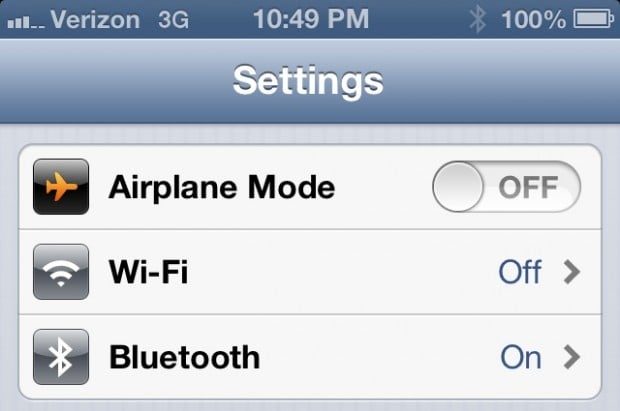 Apple finally makes it easy to get to the Bluetooth settings toggle. I'm constantly changing Bluetooth devices and toggling Bluetooth off and on to save battery life. The new menu placement isn't as good as the NC Settings widget that places the toggle in the Notification Center of jailbroken iPhones, but it's a nice improvement.

As an Amazon Associate I earn from qualifying purchases.