iOS 6 Jailbreak Ready for Windows & Mac, Beta Testing Up Next
The iOS 6 jailbreak tool, evasi0n, is now ready for Mac and Windows as the team works to complete the the iPhone 5 jailbreak tool for Linux computers and plans to start beta testing the evasi0n jailbreak tool.
The evad3rs announced the iOS 6 jailbreak tool late on Wednesday, uneveiling the evasi0n name and a website for the release.
In a status update today the team announced that the iOS 6 jailbreak apps for Windows and Mac are finished and they are still working on the jailbreak tool for linux. This is good news for Windows and Linux users who typically had to wait for jailbreak tools on their platform. The team still needs to perform testing on the iOS 6 jailbreak apps before moving on to broader testing.
After internal testing is compete the team will move on to private beta testing. An Instagram users posted what he claims shows a successful iPad mini jailbreak with the evasi0n tool, but planetbeing claims this is not likely the real deal.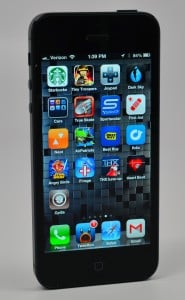 The image above took a minute to make and shows what appears to be an iPhone 5 jailbreak completed with Cydia installed, but it is rally just a link.
Based on comments on Reddit it looks like private beta testing is already underway.
The team is coordinating testing of the iOS 6 jailbreak, and is not currently looking for volunteers, so users are not recommended to message the team asking to help beta test the iOS 6 jailbreak.
There is an upswing of fake iOS 6 jailbreak websites, so be sure to avoid any websites that are not linked to from the official evad3rs account or from evasi0n.com.
The untethered iOS 6 jailbreak release is teased for Sunday February 3rd, and will allow users to jailbreak the iPhone 5, iPhone 4S, iPad 2, iPad 3, iPad 4 and recent iPod touch models. The evasi0n iOS 6 jailbreak tool will jailbreak iOS 6, iOS 6.0.1, iOS 6.0.2 and iOS 6.1.
Stay tuned for the latest iOS 6 jailbreak news.