iOS 6 Release Date: What to Expect This Fall
Apple has announced iOS 6 for the iPhone and iPad and like iOS 5 before it, the company has attached a fall release date without offering any sort of specifics.
In the meantime, iPhone, iPad and iPod touch users will have to make due with the iOS 6 beta that Apple released to developers on Monday. (Make sure to check out our guide on how to install it.)
Of course, that doesn't mean that we can't dig into the current state of iOS 6 and its upcoming release and make a few predictions about what to expect from iOS 6 and its release date.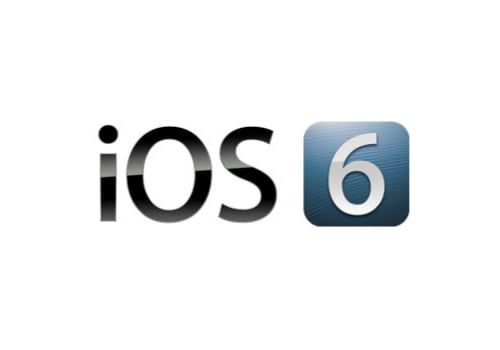 Read: What iOS 6 Tells Us About the iPhone 5.
iPhone 5
All signs point to a release of the iPhone 5 alongside the final version of iOS 6. Every year, for the past six years, Apple has launched a new smartphone and 2012 will likely be no different.
There is an ample amount of evidence out there that suggests Apple is hard at work developing its next smartphone and because it did not announce the device at this year's WWDC, we fully expect the company to unleash its next handset at an event sometime this fall.
Last year, Apple took the stage in October to detail the iPhone 4S and finalize iOS 5. It also gave iOS 5 a concrete launch date at the event.
Read: No iPhone 5, No Problem: iPhone Owners Will Wait For Fall Release Date.
So, we fully expect the company to be predictable here and do the same with the iPhone 5 and iOS 6.
As for the iPhone 5 itself, rumors have been swirling, but right now, the rumors look like this photo below. In fact, many thought it to be an actual photo of the iPhone 5.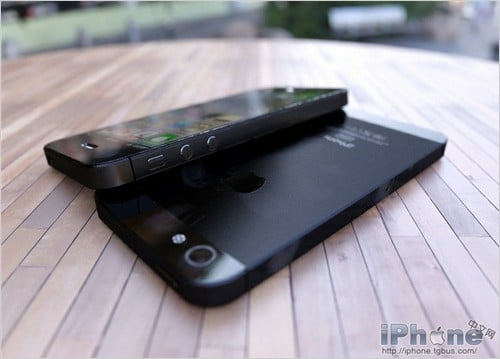 This mockup of the iPhone 5 shows off an iPhone with a taller design and one with a metal back and a black finish. The screen is taller, as has been rumored in the past, and the FaceTime camera has been moved to the center of the phone.
It also shows the new mini-dock connector which Apple is rumored to introduce with the iPhone 5.
We've also seen a video that shows off what the iPhone 5 might look like based off of leaks.
Apple is rumored to be bumping up the screen size of the iPhone from 3.5-inches to 4-inches and also adding in 4G LTE data connectivity as well.
iOS 6 Beta Means a Polished OS
While Apple may not have released a finished version of iOS 6 at WWDC, it did release iOS 6 beta for developers. Thing is, the iOS 6 beta isn't just limited to developers. Anybody with a device that can run iOS 6 (iPhone 3GS and above, iPad 2 and above and iPod touch fourth generation) can download and install it for a price.
There are some very good reasons for Apple releasing a beta this early.
Apple likes to please its customers and it also wants to release a final version of iOS 6 that is bug free. It kills two birds with one stone here.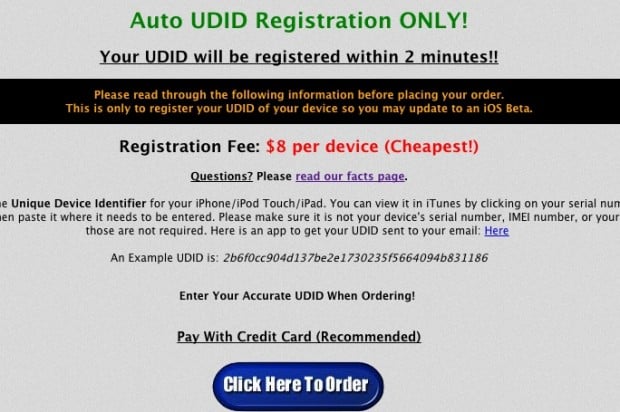 It allows iDevices users that want to try the software early a chance to do so but, better yet, the beta allows for Apple to shore up any issues that the software has before its eventual release date.
That way, once the iOS 6 release date does roll around and iPhone and iPad users install the software, it won't cause havoc on devices not called the iPhone 5.
Unique iOS 6 Features for iPhone 5
Last year, when Apple showed off iOS 5 at WWDC 2011, it revealed many of the operating systems 200 new features. However, it withheld some of those features, even from the iOS 5 beta.
One of the features it withheld from consumers was Siri, the iPhone 4S' unique personal assistant that will now be coming to the third-generation iPad in iOS 6.
Read: 40 iOS 6 Features You'll Actually Care About.
Siri has been a focal point of Apple's iPhone 4S ad campaign and while reviews have been mixed, it certainly didn't hurt iPhone 4S sales.
We fully expect Apple to include at least one unique iOS 6 feature with the upcoming iPhone 5. Whether it's a special Siri function or a separate feature entirely remains to be seen but a unique feature on the iPhone 5 could help sell more units than hardware alone.
A Release Date Different from the iPhone
At Apple's 2011 fall event, it announced release dates for the iPhone 4S and iOS 5. However, those dates did not fall on the same day.
iOS 5 rolled out to device owners a couple of days earlier than the iPhone 4S launch on October 12th. The iPhone 4S launched on October 16th.
We fully expect Apple to do something similar this year and release iOS 6 before it launches the new iPhone.
Chaos, Perhaps
Those that were involved in last year's iOS 5 roll out know that the day was a little bit chaotic. Apple's servers crumbled under the pressure of millions of iPhone and iPad users trying to download the update at once.
Many were greeted with errors and others had to wait a full 24 hours before the update became available to them.
With even more devices (iPhone 4S, iPad 3) slated to get the iOS 6 update, it's possible that Apple's servers will once again melt because of the strain.
And while the release of iOS 6 is still months away, here is a little tip. Don't try and install the software right when it's released. Be patient, wait until the crowd subsides, and then install it.
It's a surefire way to keep a full head of hair.