iOS 7.1 Beta 4 Marks Progress Towards iOS 7.1 Release
Rumors pointed to an iOS 7.1 beta 4 release coming tomorrow but it looks like Apple had different plans. Today, the company pushed out iOS 7.1 beta 4 to developers marking the fourth edition of the update's beta and meaning an iOS 7.1 release date for iPhone and iPad owners has inched even closer.
Earlier today, a rumor surfaced indicating that Apple would be releasing the fourth iOS 7.1 beta tomorrow, just a few weeks after the release of iOS 7.1 beta 3. That rumor did not pan out though as Apple released the fourth iOS 7.1 beta today, a day earlier than expected.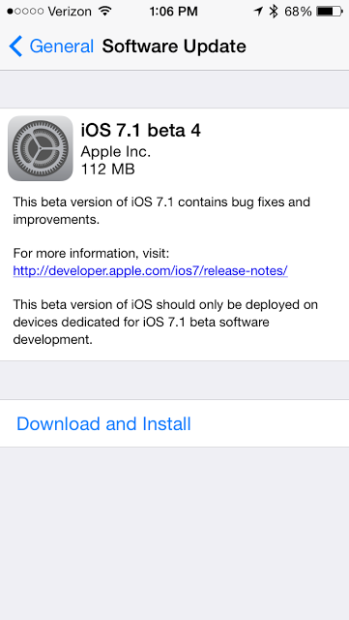 The iOS 7.1 beta 4 is now available to those in Apple's developer program and can be downloaded installed like any other iOS beta update. The update is just over 100MB in size on the iPhone 5s and according to the brief change log, it contains more bug fixes and enhancements for developers touting the unreleased software for the iPhone and iPad.
Rumors suggested that the update would bring fixes for the keyboard and Contacts application, in addition to new user interface tweaks that would build upon the tweaks introduced inside iOS 7.1 beta 3. Because the update is so new, it's not clear if those features are on board Apple's brand new beta.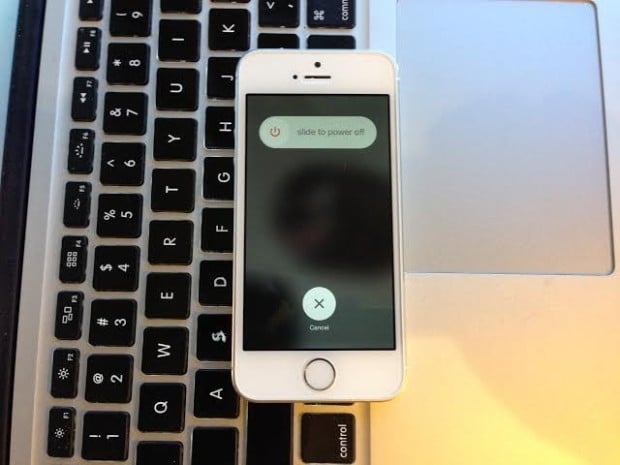 iOS 7.1 beta 4 is just the latest step towards the final release of iOS 7.1. Apple still hasn't announced an iOS 7.1 release date though rumors point to a total of six iOS 7.1 betas arriving for developers. A rumored release date of March popped up though it remains unconfirmed.
The final version of iOS 7.1 may not include all of the features or tweaks found in the beta versions of iOS 7.1 though fixes, enhancements and new features are likely given Apple's history with iOS x.1 updates. One feature that is rumored to be on board is iOS in the Car, a feature that was introduced at WWDC 2013 back in June but still hasn't been released to the public.

This article may contain affiliate links. Click here for more details.