iOS 7 Update Now Available for iPhone, iPad and iPod touch
The iOS 7 Update is here, as Apple starts pushing the iOS 7 update to everyone with a compatible iPhone, iPad or iPod touch.
Users can download the iOS 7 update from their device or by connecting to iTunes, but should budget the right amount of time for the iOS 7 update.
Apple boasts that iOS 7 includes 200 new changes, some of which are a completely new look for the iPhone and iPad user experience, and the new Control Center, which is sure to be a user favorite iOS 7 feature.
The iOS 7 update is free to all users, and is rolling out no matter which carrier you are on, so users can start the update immediately if they can't wait to try iOS 7, though some users should wait to update to iOS 7.
Read: How to Upgrade to iOS 7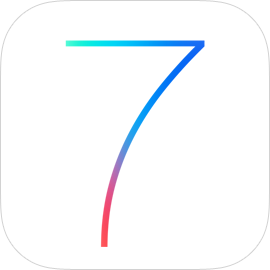 Before starting the iOS 7 update, we recommend following our iOS 7 preparation guide, which will walk you through the steps to ensure a smooth iOS 7 upgrade. These 7 Things to Do Before Installing iOS 7 only take a few minutes, and can prevent any potential headaches.
Most iPhone and iPad owners can upgrade without plugging into a computer thanks to the Over the Air updates Apple rolled out two years ago. With the majority of users already on iOS 5 or iOS 6, the update process can take place anywhere you have an internet connection and more than 50% battery life.
The iOS 7 update installs on top of iOS 6 and does not require users to restore from a backup or fiddle with re-arranging apps and accounts.
New iOS 7 Features
We've already highlighted 50 iOS 7 features you'll actually care about, and the video below highlights 23 amazing iOS 7 features that will arrive on your device after the update is complete.
Top 15 iOS 7 Features
Brand New Look

Control Center
New Notification Center
Faster Access to Spotlight
New Siri Options
Better Folders
Live Wallpapers and Panoramas
Improved Camera App
Better Safari
Automatic App Updates
Call and Text Blocking
New Security Options
Better Photos App
iTunes Radio
iOS 7 Controller Support for Games
Unless you hate the new look of iOS 7 or are running an iOS 6 jailbreak, there are no major reasons to skip the iOS 7 upgrade for most users.
iOS 7 Update Compatibility
The iOS 7 update is compatible with the following Apple devices. Not all the iOS 7 features will come to older devices like the iPhone 4 and iPhone 4s.
iPhone 5
iPhone 4S
iPhone 4
iPad 2
iPad 3
iPad 4
iPad mini
iPod Touch 5th generation
Apple's servers typically have a tough time keeping up with updates on day one, so average users who want a faster iOS 7 update may want to wait until Thursday to update.

As an Amazon Associate I earn from qualifying purchases.