iOS 7's Flat Icons May Have Been Leaked On These Screenshots
Newly leaked screenshots of iOS 7 may show the software influence that Apple famed hardware designer Jony Ive may have had on some of the icons. We've previously heard that with the newest version of the iOS software that is expected to debut this month at WWDC, Tim Cook and team will be eliminating the use of Apple's skeuomorphic design in favor of a flatter design. Now, it seems that the results of those designs may be showing up for the first time in a leaked shot of what is being reported as an early build of iOS 7 running on an iPhone 4 or 4S.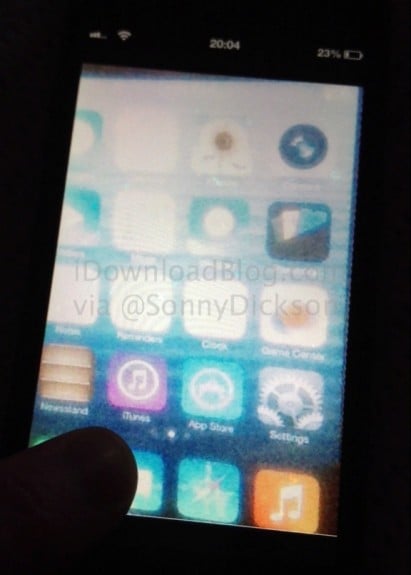 And while the image of the screen is blurry, iDownloadBlog had been able to deconstruct some of the native icons for iOS, including the mail, weather, music, and camera apps among others, to render them based on the details that were seen from the photo.
Though the changes are subtle and aren't quite as dramatic as what was being reported recently, mainly that the 2D-styled icons would be appearing in simple black and white colors, rather than full colors, it does look like Ives had simplified the appearance of the icons.
Here, we see that the glossy sheen that are present on the icons under iOS 6 is gone in iOS 7. The icons themselves also lack the diagonal striping details as well. In the Phone and Messages app, we don't see the curved gloss layer and we also don't see the fine diagonal stripes that are present on iOS 6. Another subtle change is that the weather app now has clouds underneath the sun and the app also eliminates the weather temperature in the iconography.
The change will help Apple keep consistency in the look and feel of the operating system. Some apps, like Maps, Passbook, Calculator, and Reminders already don't support the curved line and glossy images. Third-party apps like Facebook and Instagram also have done away with the gloss as well.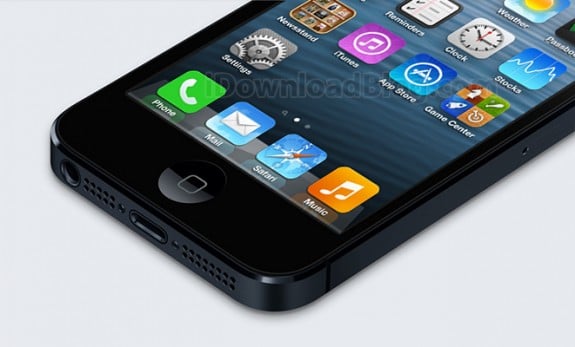 Additionally, a bordered frame that surrounds the Settings icon now on iOS 6 has been removed when iDownloadBlog had re-rendered the icon for iOS 7 based on what is seen on the blurry photo.