iOS 8.1.1 on iPad Air: Impressions & Performance
Apple's iOS 8.1.1 update for iPhone and iPad is finally here and as expected, it's aimed at improving performance on iOS 8 powered devices. With the iOS 8.1.1 release here and iOS 8 problems continuing to plague iPhone and iPad users, we take a look at how the iOS 8.1.1 update is performing on iPad Air. This is our early iOS 8.1.1 review on iPad Air.
Over past couple of months, Apple's released a number of iOS 8 updates aimed at curbing the problems that iOS 8.0 delivered to iPhone and iPad users. iOS 8.0.1, iOS 8.0.2 and iOS 8.1 all arrived with bug fixes on board though, as I've pointed out, all three delivered some problems of their own. And with iOS 8 and iOS 8.1 issues still causing problems for iPhone and iPad users, Apple's delivered another update to iPhone and iPad users around the world.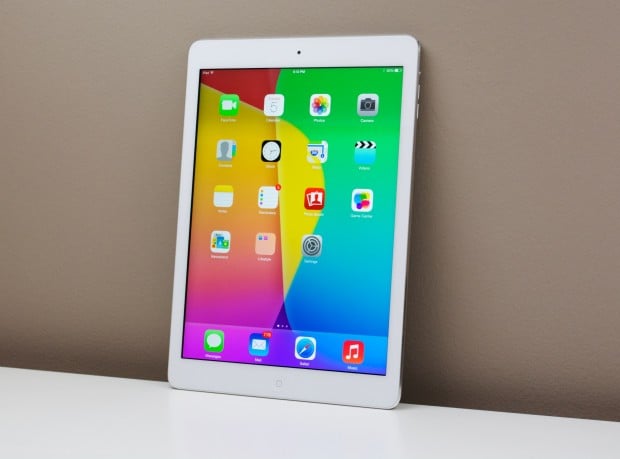 That update is iOS 8.1.1, a bug fixer that comes to iPhone and iPad a few short weeks after the company surprisingly dropped it into the beta program. I say surprisingly because incremental iOS updates typically aren't dropped into beta. Beta is almost always reserved for much larger updates, updates like iOS 8.0 and iOS 8.1.
Apple, it seems, didn't want to take any chances after the debacle that was iOS 8.0.1. For several weeks it, and its developer partners, poked and prodded the iOS 8.1.1 update ahead of its public release. And today, Apple deemed the update fit for public consumption. Right on cue, the company started rolling out the iOS 8.1.1 update for iPhone, iPad and iPod touch.
After some quick preparation, I installed Apple's brand new iOS 8.1.1 update in an effort to provide iPhone and iPad users with some initial impressions of Apple's new software. These impressions don't serve as a final review but they will help those of you who are straddling the fence about whether to install the company's latest iOS 8 upgrade. They'll also provide feedback to those of you currently on iOS 8.1.
Here are our early impressions of the iOS 8.1.1 update for iPad Air.
iOS 8.1.1 Installation
After successfully downloading and installing the iOS 8.1.1 updates for iPhone 6 and iPhone 5, I had a good feeling about the iOS 8.1.1 installation process on the iPad Air. The iPad Air is an extremely powerful piece of hardware and it typically handles the iOS installation process better than my two iPhones. My gut was right on the mark.
The iOS 8.1.1 for iPad Air installation process took about 20 minutes or so from start to finish.  The file is bigger than the updates for the iPhone 5 and iPhone 6 so it took a little bit longer but as long as you're on a fast  and stable Wi-Fi connection, you should be alright. Just make sure you set aside some time to get the update up and running.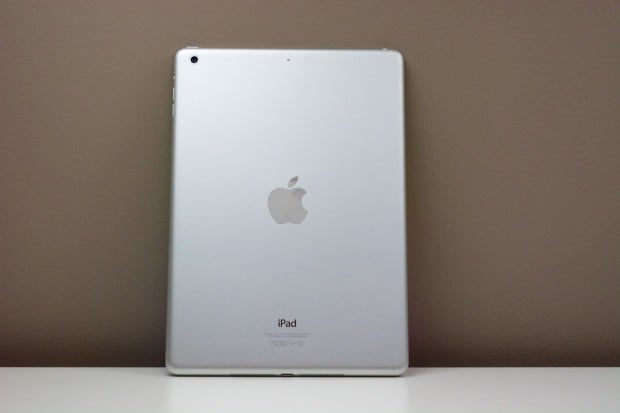 If you do run into installation problems when trying to install iOS 8.1.1 on the iPad Air, have a look at our how to for iOS 8.1. This how to will run down some fixes and preventative measures which will ensure a smooth transition from whatever you're on to Apple's latest iOS 8 update.
iOS 8.1.1 on iPad Air Performance
In the past five hours, I've spent a ton of time with iOS 8.1.1 on iPad Air. Before getting into the early review and my impressions, I should note that mileage is going to vary from device to device, person to person. That is to say, I probably don't have the same apps installed and there's a chance that I use Google Chrome, play more games, or use my home screen more than you do. So, consider this a general guide as you try to decide whether iOS 8.1.1 is worth installing on your iPad.
Apps
My app experience on the iPad is generally much better than my app experience on the iPhone. While I saw some sporadic issues with apps in the weeks after installing iOS 8.0, I haven't experienced any insane app problems on the iPad Air. The performance of my stock apps and third-party applications have been pretty darn solid with iOS 8, iOS 8.0.1, iOS 8.0.2, iOS 8.1, and now iOS 8.1.1 on board. Even problematic apps like Netflix are performing well.
Third-party app developers have done a standup job with iOS 8 bug fixes and compatibility updates. I've downloaded countless bug fixes over the past two months and they've all helped to prepare my device from the transition from one iOS update to the other. Apps are performing quite well with iOS 8.1.1 on board and my hope is that that doesn't change. I'm pretty confident in the iOS 8.1.1 update because developers got a crack at it during the beta process.
If you are experiencing issues in iOS 8.1.1 or below, you should consider installing the latest bug fix updates. They will almost certainly help deliver a better experience on your iPad.
iOS 8.1.1 Battery Life
Battery life on my iPad Air has been consistent for more than a year now. Both iOS 7 and iOS 8 have treated it well. Battery life with iOS 8.1.1 on board seems pretty normal, at least for the moment. I've only been using it for a few hours so I can't say how the device fares over the course of 24 hours but what I can tell you is that I'm not experiencing any abnormal drain or slow charging issues. I also haven't run into any issues with standby. It's still holding a significant charge.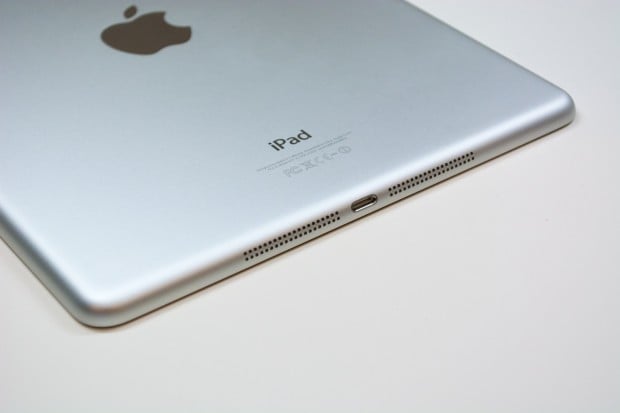 iOS updates like iOS 8.1.1 are not supposed to bring battery life problems to the iPad. Typically, bad battery life is caused by third-party apps or users themselves. We've outlined a number of strategies to get better battery life with iOS 8.1 and the same advice applies to Apple's latest iOS 8.1.1 update. Have a look at those if you install iOS 8.1.1 and you start noticing issues.
Wi-Fi & Bluetooth
I don't have cellular data on my iPad Air so I can't speak to LTE data speeds. What I can say though is that Wi-Fi and Bluetooth are both working wonderfully after the iOS 8.1.1 update. Wi-Fi is fast and reliable on both private and public networks and my iPad Air successfully connected to both of my Bluetooth speakers. One from HP and one from Bose.
Issues with Bluetooth and Wi-Fi tend to pop up immediately after an update so I'm pretty confident that the experience I'm getting now is the experience I'll be getting days, weeks and perhaps months down the road. Only time will tell though.
If you're still not sure about iOS 8.1.1 and you're having issues with your connections, we advise you to take a look at these potential fixes. They might dislodge your issues though as is the case with all iOS fixes, they may not work for all of you.
Bugs & Issues
Most of the iOS 8 problems I've encountered have been on the iPhone 5 and the iPhone 6. The iOS 8 experience on the iPad Air and iPad mini has been a much cleaner, much smoother transition. So far, I've yet to encounter any bugs with iOS 8.1.1 on board. It's early which means that there is a very good chance something will pop up but I'm optimistic.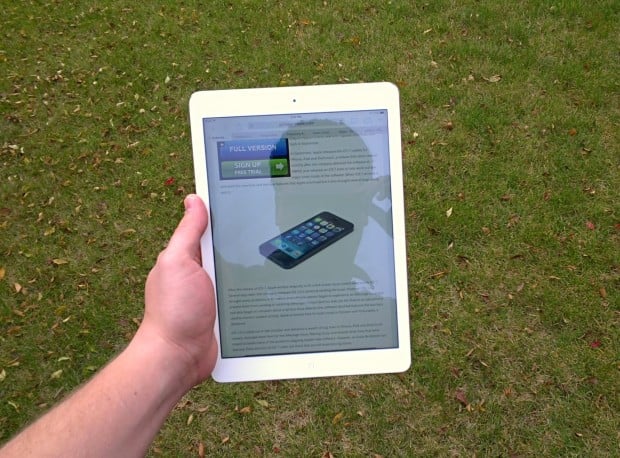 So far, iOS 8.1.1 appears to be very stable, maybe more stable than iOS 8.1. If that turns out to be the case, it wouldn't be too surprising. iOS 8.1.1's entire purpose is to plug up lingering iOS 8 problems so it should be more stable than an older update like iOS 8.1.
Speed
The iPad Air is still very fast with iOS 8.1.1 on board. Apps open quickly and efficiently, animations are snappy and fluid, and so are transitions. I haven't seen any noticeable slow down on the iPad Air. At least not yet. Performance on older devices can deteriorate over time but I'm confident that my iPad Air is going to endure.
Should You Install iOS 8.1.1?
If you are dealing with a ton of issues on iOS 8.1 and below, you probably want to think about installing the iOS 8.1.1 update for iPad Air today. I haven't run into any insane issues and performance seems to be very solid all around. The iOS 8.1.1 update comes with bug fixes and performance improvements so there's certainly incentive to get it on board.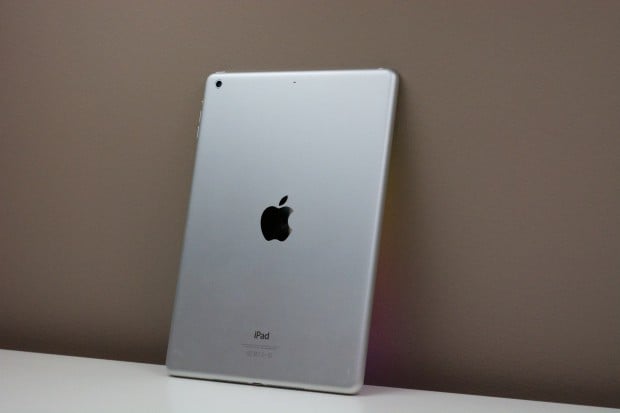 If you are having a solid experience with iOS 8.1 and below, you might want to hold off for a few days, wait for the smoke to settle, and then revisit the iOS 8.1.1 update. Again, bugs and issues have a weird way of popping up in the days after a release so we could see iOS 8.1.1 take a turn, for better or worse, on Apple's former flagship 9.7-inch slate.

As an Amazon Associate I earn from qualifying purchases.