iOS 8.1.1 on iPhone 5: Impressions & Performance
Apple's iOS 8.1.1 update for iPhone and iPad is finally here and as expected, it's aimed at improving performance on iOS 8 powered devices. With the iOS 8.1.1 release here and iOS 8 problems continuing to plague iPhone and iPad users, we take a look at how the iOS 8.1.1 update is performing on iPhone 5. This is our early iOS 8.1.1 review on iPhone 5.
In the weeks since iOS 8's arrival, Apple's released a number of new iOS 8 updates aimed at curbing the problems that iOS 8.0 delivered to iPhone and iPad users. iOS 8.0.1, iOS 8.0.2 and iOS 8.1 all arrived with bug fixes on board though, as I've pointed out, all three delivered some problems of their own. And with iOS 8 and iOS 8.1 issues still causing problems for iPhone and iPad users, Apple's delivered another update to iPhone and iPad users around the world.
That update is iOS 8.1.1, a bug fixer that comes to iPhone and iPad a few short weeks after the company surprisingly dropped it into the beta program. I say surprisingly because incremental iOS updates typically aren't dropped into beta. Beta is almost always reserved for much larger updates, updates like iOS 8.0 and iOS 8.1.
Apple, it seems, didn't want to take any chances after the debacle that was iOS 8.0.1. For several weeks it, and its developer partners, poked and prodded the iOS 8.1.1 update ahead of its public release. And today, Apple deemed the update fit for public consumption. Right on cue, the company started rolling out the iOS 8.1.1 update for iPhone, iPad and iPod touch.
After some quick preparation, I installed Apple's brand new iOS 8.1.1 update in an effort to provide iPhone and iPad users with some initial impressions of Apple's new software. These impressions don't serve as a final review but they will help those of you who are straddling the fence about whether to install the company's latest iOS 8 upgrade. They'll also provide feedback to those of you currently on iOS 8.1.
Here are our early impressions of the iOS 8.1.1 update for iPhone 5.
iOS 8.1.1 Installation
I never anticipate running into installation problems with smaller bug fix updates like iOS 8.1.1. I don't for two reasons. One, I always show up to the release date prepared. I followed a number of my own tips in the build up to today's iOS 8.1.1 release date and those seem to have paid off. And two, smaller updates like iOS 8.1.1 rarely cause widespread problems for iPhone users.
The iOS 8.1.1 download and installation process on the iPhone 5 took all of 15 minutes or so. Even the verifying stage, which has taken 10 to 15 minutes to complete in the past, was extremely fast. No complaints here though I still suggest setting aside some time for the update to complete. Just because my installation process was quick and efficient doesn't mean that yours is going to be quick and efficient.
If you do run into installation problems when trying to install iOS 8.1.1 on the iPhone 5, have a look at our how to for iOS 8.1. This how to will run down some fixes and preventative measures which will ensure a smooth transition from whatever you're on to Apple's latest iOS 8 update.
iOS 8.1.1 on iPhone 5 Performance
In the past four hours, I've spent a ton of time with iOS 8.1.1 on iPhone 5. Before getting into the early review and my impressions, I should note that mileage is going to vary from device to device, person to person. That is to say, I probably don't have the same apps installed and there's a chance that I use Google Chrome, LTE, or my home screen more than you do. So, consider this a general guide as you try to decide whether iOS 8.1.1 is worth installing on your aging iPhone.
Apps
As I've noted many times in the days since the iOS 8.0 release, app developers have done a great job updating their apps with support for iOS 8 and bug fixes for iOS 8 problems. Over the last two months, I've installed a mind-boggling amount of updates on my iPhone 5 and the results have been very impressive. I haven't run into the same problems I encountered after making the switch to iOS 7 last year.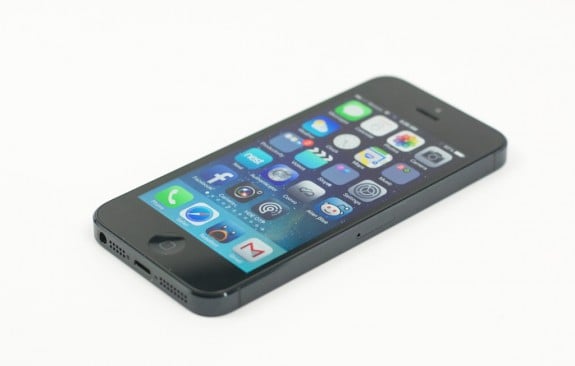 iOS 8.1.1 continues this trend. I've yet to encounter a busted application and apps that occasionally cause problems like Google Chrome and Twitter, have both been behaving themselves on the iPhone 5. I've yet to see a single crash or lock up with iOS 8.1.1 installed. I've literally opened and used every single app on my iPhone 5 and all of them are working fine.
Of course, app performance can go downhill without warning so I'm still a little bit anxious. That said, I'm pretty confident in iOS 8.1.1, especially because developers got a crack at it during the beta process. If you are experiencing issues in iOS 8.1.1 or below, you should consider installing the latest bug fix updates. They will almost certainly help.
iOS 8.1.1 Battery Life
iOS 8.0 and iOS 8.1 kept up the solid battery life that Apple delivered with iOS 7. So, I had and still have high expectations for iOS 8.1.1, a small update aimed at curbing iOS 8 problems. So far so good. I haven't noticed any abnormal battery drain, the device is charging fairly quickly and it still is holding a charge when in standby mode. I don't anticipate any massive changes to battery life after installing iOS 8.1.1 upgrade but there are some things to try in case things turn south on your iPhone 5.
iOS updates like iOS 8.1.1 are not supposed to bring battery life problems to the iPhone. Typically, bad battery life is caused by third-party apps or users themselves. We've outlined a number of strategies to get better battery life with iOS 8.1 and the same advice applies to Apple's latest iOS 8.1.1 update. Have a look at those if you install iOS 8.1.1 and you start noticing issues.
Wi-Fi, Cellular Data & Bluetooth
The iPhone 5 continues to deliver solid AT&T LTE data speeds, solid Wi-Fi connectivity and stable Bluetooth connections. All three of these connections have remained stable throughout my experience with iOS 8 and I'm confident that they are going to continue to deliver a solid experience in the days, weeks and months to come. Issues with connectivity typically emerge immediately after an update.
If you're still not sure about iOS 8.1.1 and you're having issues with these connections, we advise you to take a look at these potential fixes. They might dislodge your issues though as is the case with all iOS fixes, they may not work for all of you.
Bugs & Issues
While I've seen some bugs and issues on my iPhone 6, I really haven't noticed any bugs on my iPhone 5. iOS 8.1 wiped out the few bugs that I did encounter after the iOS 8.0 update. In the hours after the iOS 8.1.1 update release, I haven't noticed anything out of the ordinary. That, of course, doesn't mean that I'm in the clear.
iOS bugs have a habit of showing up hours, days and weeks down the road and there's a chance, given the iPhone 5's age and the history of iOS bugs, that I could see something pop up before everything is said and done. Thus far, I haven't seen any catastrophic bugs. iOS 8.1.1 seems to be very stable, maybe even more stable than iOS 8.1.
Speed
As I noted in my iOS 8.1 review for the iPhone 5, iOS 8.1 delivered an extremely slow and sluggish experience. With iOS 8.0.2 and iOS 8.0 on board, my iPhone 5 was fast. With iOS 8.1 on board, I was forced to tweak my settings in a bid to recapture some of that speed. As I pointed out, it didn't work out that well and part of me regrets updating to iOS 8.1.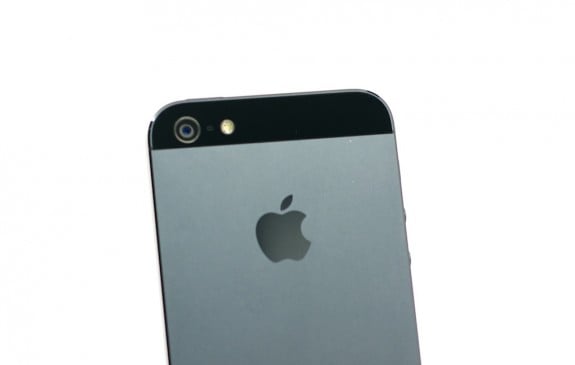 My hope was that iOS 8.1.1 would alleviate some of these issues with speed. So far, I've seen a little improvement but the iPhone 5 is still not the fast and fluid device that I loved with iOS 8.0 and iOS 7.1.2 on board. I've lost some of that speed and speed on the iPhone, especially an aging iPhone like the iPhone 5, is extremely important.
Now, keep in mind, it's only been a few hours since I got the update on board. So there's a chance that the speed will pick up in the days after today's release. I'm not confident but I remain optimistic.
Should You Install iOS 8.1.1?
If you are dealing with a ton of issues on iOS 8.1 and below, you probably want to think about it. Other than the speed issues that have carried over from iOS 8.1, iOS 8.1.1 is a very stable update and provides solid performance in the other key facets of the iPhone experience. It doesn't look like the update delivered any major bugs of its own either.
If you are having a solid experience inside iOS 8.1 and below, you might want to hold off for a few days, wait for the smoke to settle, and then revisit the iOS 8.1.1 update. Again, bugs and issues have a weird way of popping up in the days after a release so we could see iOS 8.1.1 take a turn, for better or worse, as we push deeper into the month.

As an Amazon Associate I earn from qualifying purchases.